2017 national coin week student activity
International Morse Code
---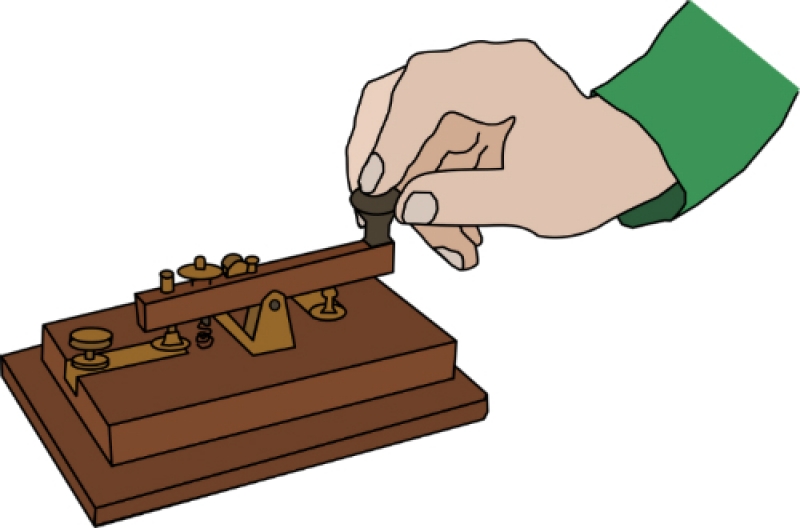 A • − N − • 1 • − − −
B − • • • O − − − 2 • • − −
C − • − • P • − − • 3 • • • − −
D − • • Q − − • − 4 • • • • −
E • R • − • 5 • • • • •
F • • − • S • • • 6 − • • • •
G − − • T − 7 − − • • •
H • • • • U • • − 8 − − − • •
I • • V • • • − 9 − − − − •
J • − − − W • − − 0 − − − − −
K − • − X − • • −
L • − • • Y − • − −
M − − Z − − • •
During World War II, Canada produced five cent pieces called "Victory" nickels. The obverse featured a portrait of King George V and the reverse featured a "V" for both Victory and the Roman numeral five. On the third side of the coin, the edge, the dots and dashes of the International Morse Code spelled the motto "We Win When We Work Willingly."
Directions: Answer the following ten questions by using the International Morse Code for your response. Submit your answer for a cool prize. If you get all of the answers correct, you will be put in a drawing for the grand prize of a Complete Set of Eisenhower Dollars.
Send your completed answer sheet to the following address:
NCW Student Activity
C/O Rod Gillis
818 N. Cascade Avenue
Colorado Springs, CO 80903
Your answers must be postmarked by May 1, 2017. Good luck!
On the Libertas Americana medal, serpents represent the British armies at which two battles of the American Revolution?
Which Presidential dollar depicts the last U.S. president who fought in the Civil War?
All of the Lafayette commemorative dollars were minted on the same date. What is this date, and why does it hold special significance?
What is the name of the building behind Lady Liberty on the obverse of the 2012 Star-Spangled Banner commemorative dollar?



Which victim of the Boston Massacre appears on a U. S. commemorative silver dollar?
The 2006 South Dakota state quarter includes four presidents on its reverse design. Which one of the four presidents never served as a soldier?
On how many U.S. coins does Confederate General Robert E. Lee appear?
What coin was minted to honor the end of hostilities after World War I?
Only one president saw combat in World War I. On which coin will you find him?
The wife of a president was celebrated for her bravery after the British army attacked Washington D.C. during the War of 1812. On which silver dollar is she celebrated?