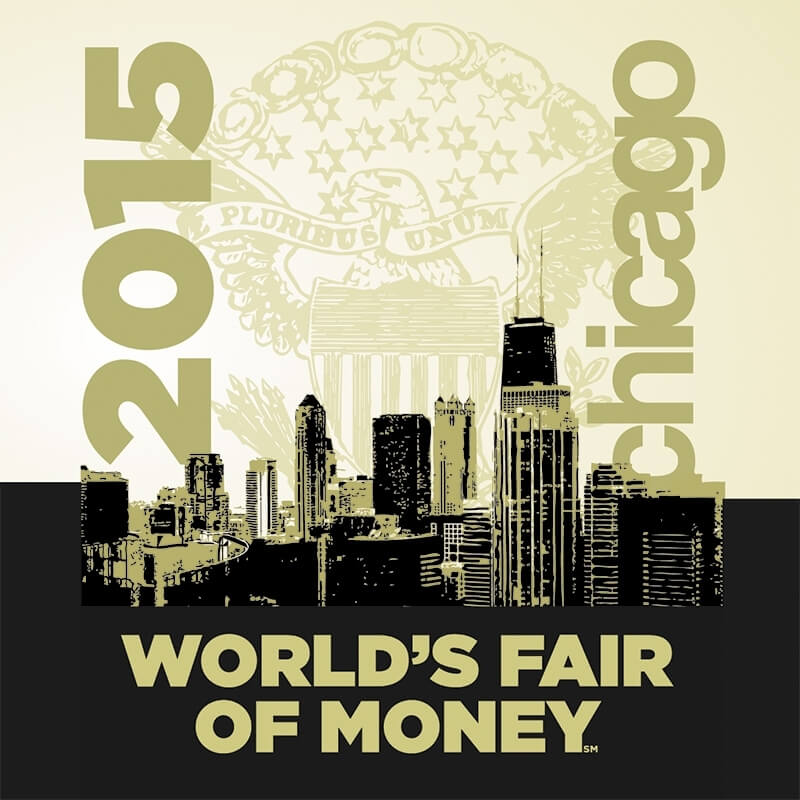 Get tickets now for the ANA Banquet and Silent Auction at the World's Fair of Money
The ANA Banquet and Silent Auction on Friday, Aug. 14, at the World's Fair of Money is the fellowship gala of the year. The annual event includes presentation of ANA Awards, a silent auction, the induction of the board of governors, dinner and a cocktail hour.
The silent auction, now in its second year, will benefit the Robert Lecce Advanced Scholarship Program. Twenty-four ANA members earned full and partial Lecce scholarships to attend the 2015 Summer Seminar.
Last year, the silent auction featured such numismatic items as U.S. Mint sets, gold and silver U.S. modern commemoratives, world coins, and a half-penny collection. Non-numismatic items included gift certificates to a variety of businesses, some in the Chicago area, autographed baseballs by Greg Maddox and Ferguson Jenkins, and dinner with Steve Ivy and Greg Roberts of Heritage Auctions and Stack's Bowers Galleries.
The banquet also features the presentation of ANA Awards, including the Association's highest honor, the Farran Zerbe Award.
Tickets are $90 if purchased before June 27, and can be purchased online at WorldsFairofMoney.com or by calling the Membership Department at 800-514-2646 between 8 a.m. and 5 p.m. Mountain Time, Monday through Friday. Tickets can be purchased after June 27 for $100.
Members are invited to donate items to support the Silent Auction. Please contact Amber Bradish at 719-482-9865 or bradish@money.org with your donation. Numismatic and non-numismatic items will be accepted.