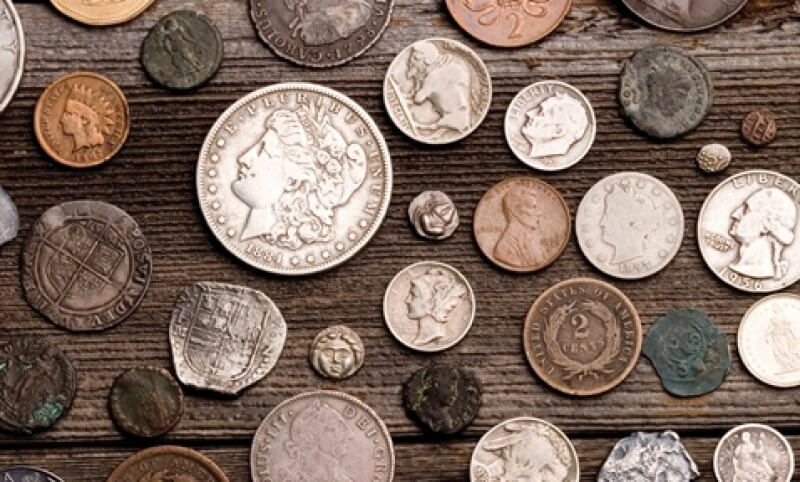 Thank you 41st International Paper Money Show for the ANATable
By John and Nancy 'Wilson ANA National Volunteers

The 41st Annual International Paper Money Show (IPMS) was held at the Sheraton Crown Center and Convention Center located in Kansas City, MO on June 8 – 11, 2017. For the last 40 years, this event has been held in Memphis, TN which is called the "Show-Me State." As it turns out this new venue "Showed" everyone that the "CHANGE," which was part of the show theme was great. The other part of the show theme was, "MONEY 2017 will soon be off and running with the theme of the Past, Present and Future of Money." Everyone we talked to was pleased with the location and how the show was run. The 100 dealers at 140 tables all appeared to have had a very good show. Most of the grading services had a table. Bank Note Reporter - www.banknotereporter.com had a table and distributed samples of their many publications. They are part of Krause Publications and F + W Publications www.fwcommunity.com/community/numismatics.

Attendance was higher than most of the Memphis shows we attended (we only missed two). We commend show owner Lyn Knight, along with the show Chairman Doug Davis, not only for the free American Numismatic Association (ANA) - www.money.org table near the entrance but also for running a very professional and educational event. We were able to sign up ten new members for the Association and received a $50 donation from Michael Dougherty who lives in Texas. We talked to many visitors about the educational values of being a member of the ANA.

Lyn Knight Currency Auctions - www.lynkight.com held five-floor sales, including one coin only, during the run of the show. Many important world and U. S currency items were sold. After the show ended, and over the next week Lyn Knight had six more sessions of currency cross the block. Besides the Knight auctions, the show featured 10 educational programs on Friday and Saturday. All of these important programs were videotaped by David Lisot of www.cointelevision.com. Several coin clubs also had meetings and educational programs during the event. Bob Moon and Martin Delger handled the numismatic exhibits for the show and reported that they had 26 exhibitors and 31 exhibits totaling 91 cases.

The Society of Paper Money Collectors held their 56th Anniversary Breakfast at Harvey's at Union Station. The Society announced the 2017 Class of the SPMC Hall of Fame. Joseph Boling, Judith Murphy, Chuck O'Donnell, Fred Schwan and Daniel Valentine received the honor. The show also had an excellent program, and the security was excellent. The show had many fine restaurants in the area, along with many other attractions - including a nearby 10th Federal Reserve District and military museum. With many outstanding restaurants, along with the 10th Federal Reserve District and many other things to do it is an outstanding location. Yours in Numismatics, John and Nancy, ANA National Volunteers