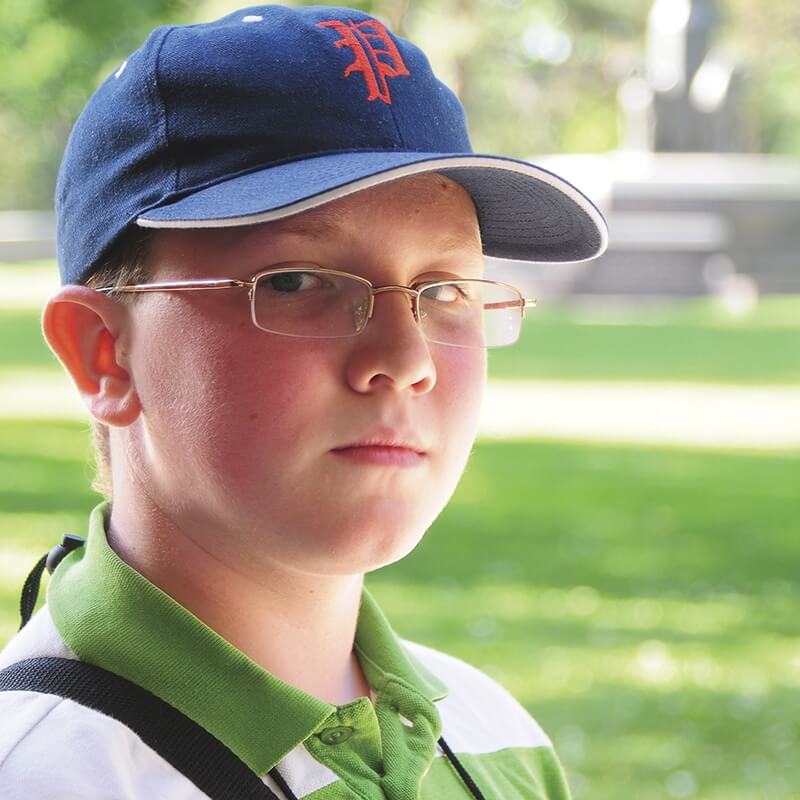 Meet Jason Paonessa, the YN Auction organizer for Session 1
Each year at the ANA Summer Seminar, Young Numismatists conduct the YN Scholarship Benefit Auction. This event takes place during Sessions 1 and 2. Young Numismatist Jason Paonessa will head up the YN sale for Session 1. Here, he explains what he loves about the Summer Seminar and the work that goes into putting on the YN Auction.
---
What do you enjoy the most about attending Summer Seminar?
I really like all of the Summer Seminar, but the part I enjoy the most is preparing for the YN Auction. A lot of really cool items are donated, and it's cool to be able to see them. Also, when preparing for the auction, you get to know the other YNs better.
What kind of items do you hope to see in the YN Auction?
The items that get donated for the auction are always really cool. I like seeing things that people made or put together themselves. At one auction, we had a Blue/Red Book where the donor bound a (Blue Book) and a (Red Book) together into one. I also liked seeing hobo nickels created by some of the people attending.
Can you describe the work that goes into conducting the YN Auction?
Putting together the YN Auction is a lot of work. It all starts with donations. A small group of YNs set up tables during the first two days of the week and collect donations for the auction. All of the donations are cataloged, and descriptions are written up and made into a printed catalog. Cataloging takes a lot of long nights, but it is always fun. On the night before the auction, all of the lots will be set up on a table so people can view them to see what they want to bid on during the auction. Another lot viewing also takes place an hour before the auction. The last job that gets done is financing, where two YN's collect the money for the lots that are bought and give receipts so people can pick up their lots.
What do you enjoy the most about the YN Auction?
I really enjoy lot viewing. I have done lot viewing each week that I have attended the Summer Seminar. I get to see all of the lots, and I usually have some pretty interesting conversations with attendees about the lots.
How has Summer Seminar helped you grow as a collector?
I have learned a lot from attending the Summer Seminar. I have learned how to grade coins, detect counterfeits, and a few other important skills. With the information I have learned I have been able to judge what I am buying and sometimes not buy what I would have bought before I learned what I did at Summer Seminar. I have also learned a lot about different types of coins from other YN's, other attendees and my teachers.
What Summer Seminar course would you recommend to other numismatists?
I would recommend all of the grading classes. The teachers are always interested in the course and in the students, and that makes the class enjoyable. I would also recommend counterfeit detection. This is a very useful skill, especially when buying rare and expensive coins.
How did you become a collector?
I became a collector at around the age of 6 or 7, when my dad brought me a Kennedy half dollar from a local coin club meeting. I thought the coin was really cool and started collecting them and have been ever since.
What advice would you give to a beginning collector?
Find a local coin club and start attending. You can learn a lot from attending coin club meetings. It's also important to attend coin shows so you can further your coin collection, and you can ask dealers any questions you have about the coins so you can know more about what you are collecting.
The YN Scholarship Benefit Auction for Session 1 will take place on Tuesday, June 23, from 7 to 10 p.m. The auction for Session 2 will be on Tuesday, June 30, from 7 to 10 p.m. Students, instructors, members and ANA staff are all welcome to attend and bid on a wide variety of numismatic lots, including U.S. coins, ancients, paper money, tokens, medals and exonumia.
UPDATE: Joshua Smith is in charge of the YN Auction for Session 2. Read about him here.