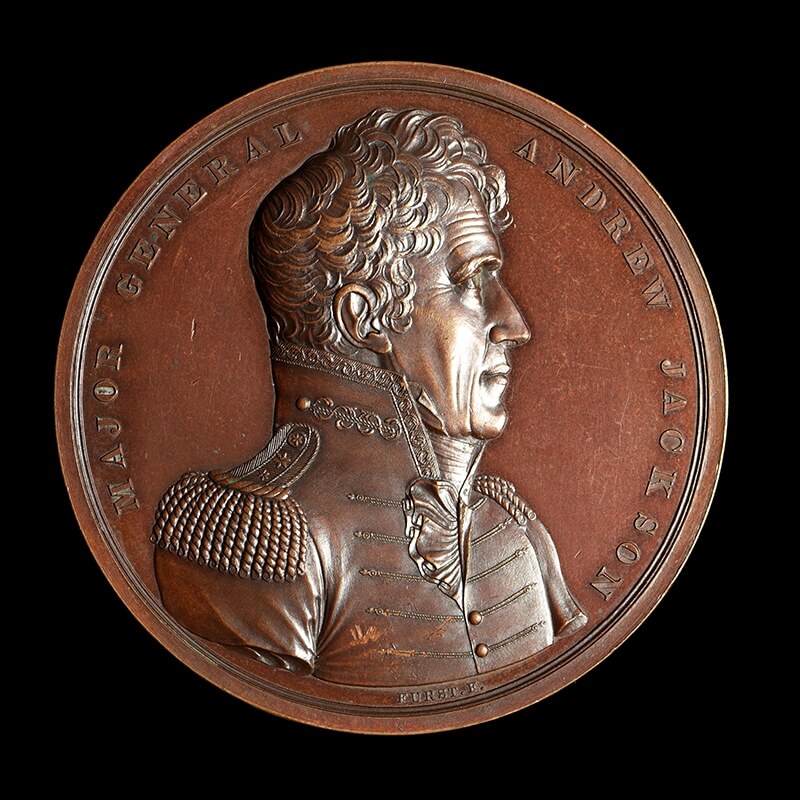 Tales from the Vault: Medals Matter
An ANA Life Member furthers the ANA's mission with a substantial donation
The vault's collection of American medals became significantly more substantial in 2017. ANA Life Member and Summer Seminar instructor David Menchell donated more than 400 American medals covering genres from the mid-18th century to the 21st century. The donation filled several weak spots in the collection, and will benefit ANA educational initiatives for decades to come.
Dr. David Menchell works professionally as an allergist in New York. Initially developing an interest in American colonial (Betts) medals, U.S. Mint medals, tokens and Washingtoniana, he is now one of the country's leading medallic experts. He is an accomplished ANA exhibitor and judge, and is the recipient of two Howland Wood awards for best-in-show exhibit.
Attending his first ANA Summer Seminar in 2000 as a student, Menchell considered creating a course years later when he was president of the Medal Collectors of America. After MCA founder David Alexander agreed to serve as co-instructor, Menchell became a seminar instructor in 2016 with a class on world medals from the Renaissance to date.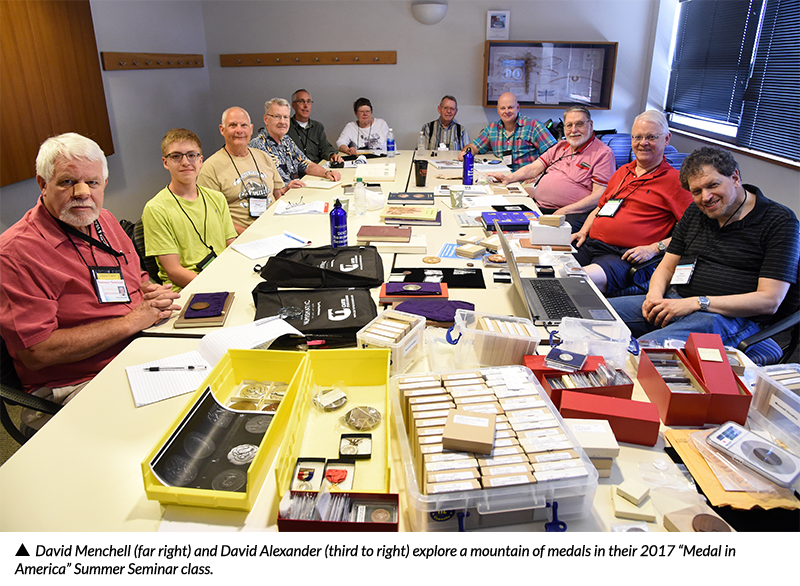 "When I reached out to the ANA about medals needed for teaching, I learned its collection had some weaknesses, especially pre-1800 material," Menchell said. He then began frantically adding to his collection, acquiring material to cover 400 years of medallic history. However, hauling the medals aboard a plane to Colorado Springs for the class was an unpleasant task.
In 2017 Menchell taught a class on the history of American medals, which inspired him to follow through with his vast donation. "I decided to donate a collection that would serve not only as the basis for our course, but would provide a collection of American medals that could be used for future ANA courses and exhibits."
The donation includes complete runs of modern U.S. Mint restrikes for several series, including Presidential and Indian Peace medals, Comitia Americana medals, Secretary of the Treasury and Mint Director medals, and Congressional medals. There are colonial medals, 19th and 20th century U.S. Mint medals (agricultural, school, lifesaving, etc.), exposition medals, inaugural medals, Washington pieces, and so-called dollars. Important engravers of the 19th and 20th centuries such as Charles Cushing Wright, Charles Barber, George Morgan, Augustus Saint-Gaudens and John Flanagan are included, as well as contemporary artists like Eugene Daub and T. James Ferell.
"It's a pleasure knowing that the ANA now has a more comprehensive collection of American medals," Menchell said. "I encourage others to support the hobby by contributing to the collection."
Click on the images below for an enhanced view.

To learn about this donation, visit the ANA's online collection here and use keyword search "2017.0008*".
--Andy Dickes