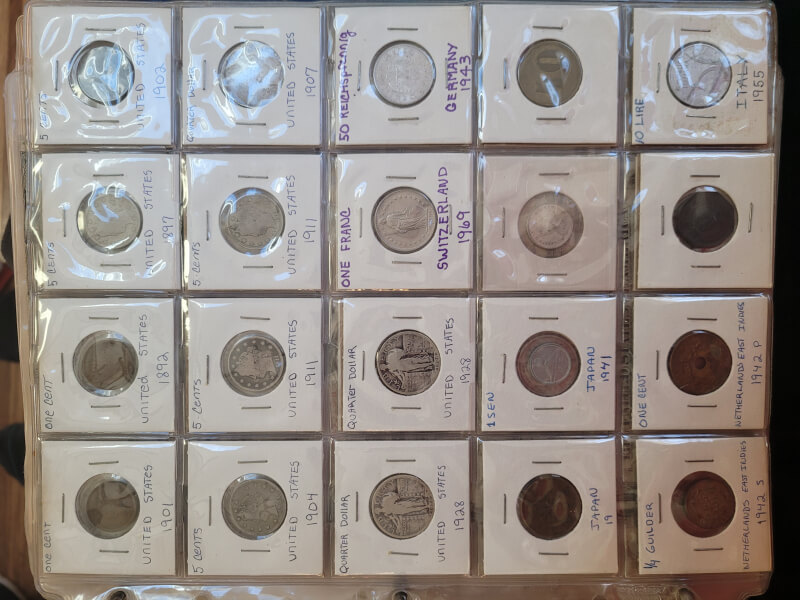 Hey Guys,
I've been pressed for time the past few weeks because of work, but I did get an opportunity this past weekend to take a look through one of my Dad's binders.  This one looks it's filled with coins and currency from the globe.  I think it may be the only international stuff in my father's collection.  
My dad labeled the majority of what's in this binder so it's been a good place to start because it provides a bit of guidance.  My dad's not even here anymore and he's still giving me pointers!  
I haven't had much of an opportunity to look into each piece individually, but I thought I'd share some pictures of what I've come across so far.  I only took photos of the obverse sides, but if there's anything you'd like to take a closer look at let me know and I'll get some better pictures.