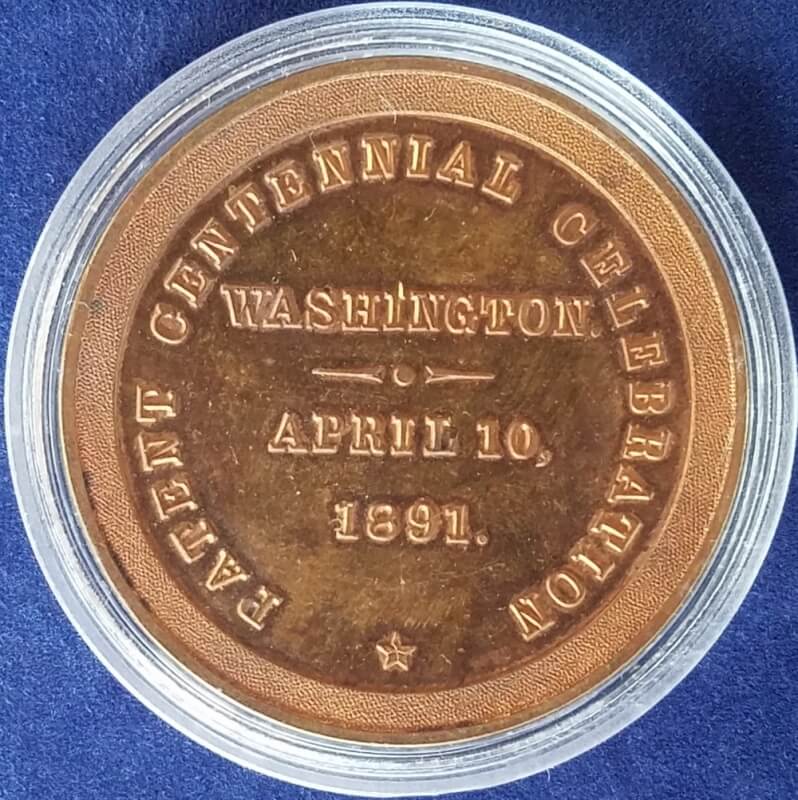 1891 Centennial Celebration Patent Office United States of American
Large medals (48mm diameter and 4mm thickness) that were struck for the Centennial Celebration of the US Patent Office. The copper specimen is a pattern. The aluminum specimen was issued at the 1891 celebration event. Most aluminum specimens are holed in order to wear as a badge of honor.
I originally purchased the aluminum specimen and performed my research (see image of the booklet pages). There is a snippet that describes the aluminum medal as an event souvenir.
The designer initials 'CLC' on the obverse stands for
C. L. Chapelle.
The copper specimen was purchased at a later date and I found a similar specimen in the Smithsonian National Museum of American History provided a wealth of information about this medal (ID 1981.0296.1608). The manufacturer was Scovill Manufacturing Company. Click to view the
Smithsonian page
The current logo of the United States Patent and Trademark Office removed several of the design elements (i.e. cog wheel, etc...), but have kept the eagle and shield.