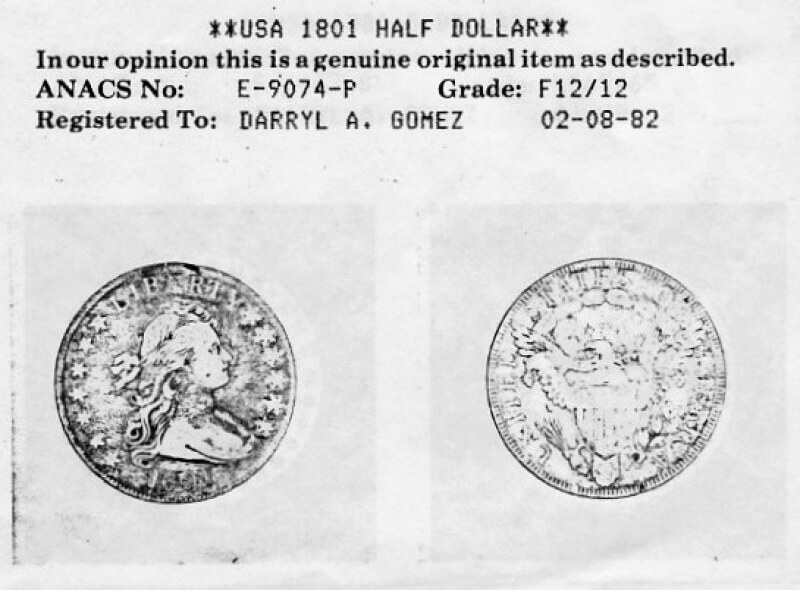 A Snapshot in My Numismatic Timeline: Drapped Bust Half Dollar
The beauty of the Heraldic Eagle reverse design on the Drapped Bust half dollar (and affordability at the time) made me expand my collector interest. Back then I only specialized in Morgan dollars. I purchased this coin from Steve Ivy (now called Heritage Auctions) then sent it out to ANACS for certification. I eventually sold this coin to further support my college education (for my first degree).

One of the things I did to protect my family was to document my coin collection. The ANACS certificate was easy to copy and I annotated my purchase information/comments on the copy. Recently, I located an old copy of my collection. Note the date of the ANACS cerificate.

Four degrees later (AAS, BS, MS and PhD) and then some, I reminisce the beauty of this coin. I wonder who currently owns it. I paid a fraction of its current valuation ($2400) back in 1982.