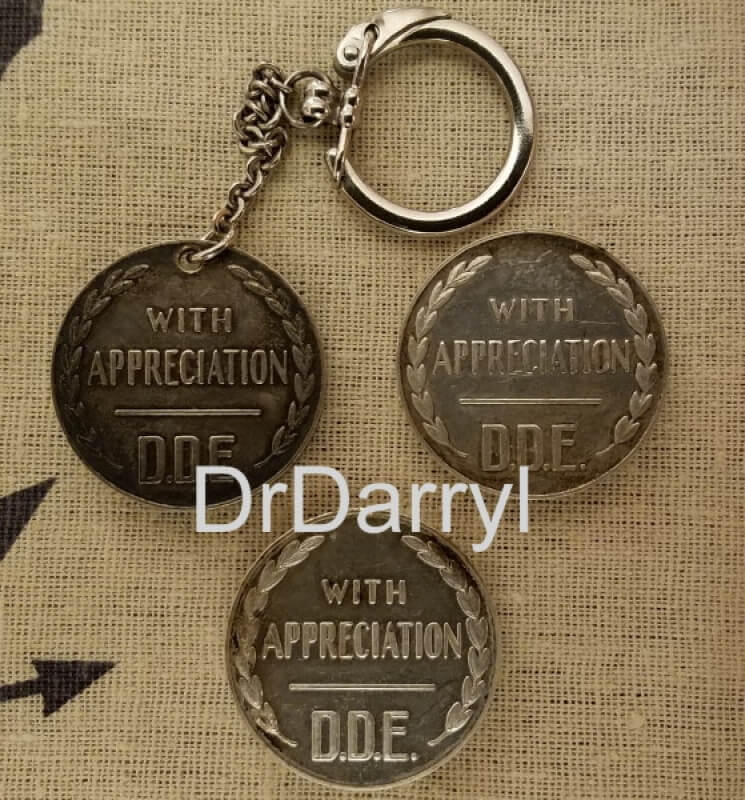 Part 2: The Manufacturing Triad of the Bureau of the Mint (circa. 1958 - 1962)
In my previous blog entry it was not obviously mentioned, but the point needs to be made.
The items manufactured (coins for commerce, national medals, and special medals for U.S. Government agencies) are official Bureau of the Mint issues. To put it simply, they are designed, struck, and issued by the U.S. Government itself. The manufacturing triad DOES NOT include any issues physically manufactured outside the U.S. Government.
At the 2017 ANA World's Fair of Money, it was incorrectly pointed out that I missed the inclusion of the non-U.S. Government issued President Lyndon Johnson medals (manufactured by
Medallic Art Company (MACO)
.
To make it perfectly clear, the identifier sGm (acronym for special Government medal) was created based on the term "special medals for U.S. Government agencies" by rearranging and eliminating specific words. Therefore, when you encounter the acronym "sGm" or the term "special Government medal" it must be understood that the medal was physically manufactured and issued by the U.S. Government.
There is a rather large knowledge gap in U.S. numismatics. Special medals for U.S. Government agencies, special Government medals, or simply sGms have not been cataloged nor documented properly in U.S. numismatics. I've seen many Eisenhower POTUS sGm specimens with remnants of acid testing , cleaning, and other mishandling. It can be said that the sGm knowledge gap aided in the decimation of remaining POTUS sGm population. Majority of collectors and dealers simply do not known what they are. However, there is another area that has fallen to into a bigger problem, part of our U.S. history is being lost. Many of the original recipients of the Eisenhower POTUS sGms have passed away resulting in their knowledge being lost forever.
I brought up this subject (the lost history of sGms) to a retired U.S. history professor (lectured at a major west coast university and an ardent President Eisenhower admirer) and was totally amazed that I documented medals unknown to U.S. historians and are
newly discovered/found presidential period artifacts.
He pointed out that I was in
uncharted waters
of President Eisenhower history. This had me go into a
deep dive
to locate any mention of the Eisenhower POTUS sGms in published literature from 1958 through 1961. There is an
empty sea of knowledge
in this period literature.
I added an image of text (prefer to keep the source unknown for the moment) that I found. It is totally inaccurate. This text makes reference to the Class 1 POTUS sGm (half-dollar size) of which images were added to this blog entry (this is the first ever picture of a Class 1 type set).
The following information was documented for the first time in my 2014 book and updated with additional information in my 2015 book. Additional information to follow in my future 3rd book.
It should be noted that my 2014 book was the first instance in U.S. numismatic history where a half-century old Bureau of the Mint medals was first organized into series, first release of actual mintage, first release of end of term destruction inventory, first identification of the designer, etc... , and was the first to document and share the discovery with the U.S. numismatic community.
In the Class 1 type set images: The bottom medal is Gomez-C1-01b. The left medal is Gomez-C1-03. The right medal is Gomez-C1-02.
C1=Class 1 (30.6mm diameter, 2.6875 thickness)
-01b,- 03, and -02= reverse die identifier
There are three Class 1 die marriages. A common obverse die is paired with each of the three different reverse dies.
Reverse die -01 is blank resulting in a uniface medal. The thickness of 2.6875 was made in order to remove die clashing on the blank side (as a result all Class 1 medals are this thickness). The blank side was inscribed with custom text by a commercial jeweler (located within the Pentagon). There are currently three known types of custom text. The "Newport, R.I. 1958" text designates it as a Summer White House issue, hence the letter identifier in -01b .
Reverse die 03 depicts President Eisenhower's 11-nation tour route. The reverse design had a guide dimple to allow the commercial jeweler drill a hole and attach a keychain. Again, the commercial jeweler did the post-manufacture work.
Reverse die 02 depicts the year 1959 of which President Eisenhower visited Europe . (To be discussed in my future book: A limited number of this medal is accompanied with a presidential card and envelope).
This is a sampling of my on-going research. Extensive research findings are in my books.
TO BE CONTINUED...