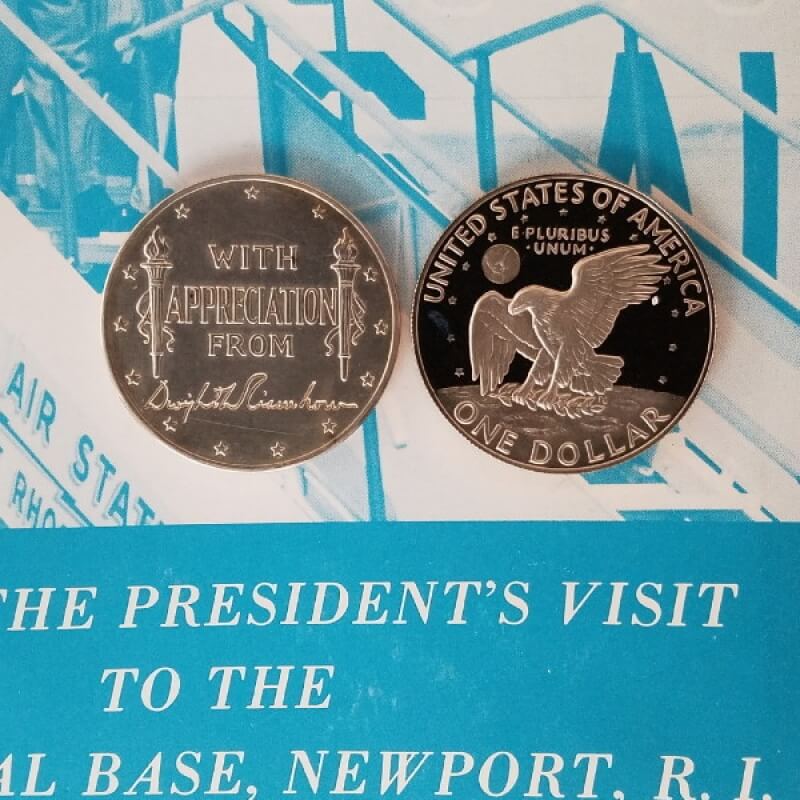 Please President Eisenhower...May I have one?
More research clarification for my in-progress book.
Image is a partial article clipping I just had to share.
Must have been a real pleasure to receive one from President Eisenhower himself !!
The Hawaii version video.
I included images of the "Provenance Memo" and "Hawaii Payment Voucher". Key documents to organize and form the POTUS sGm series.
https://youtu.be/lPegmQ-jox8