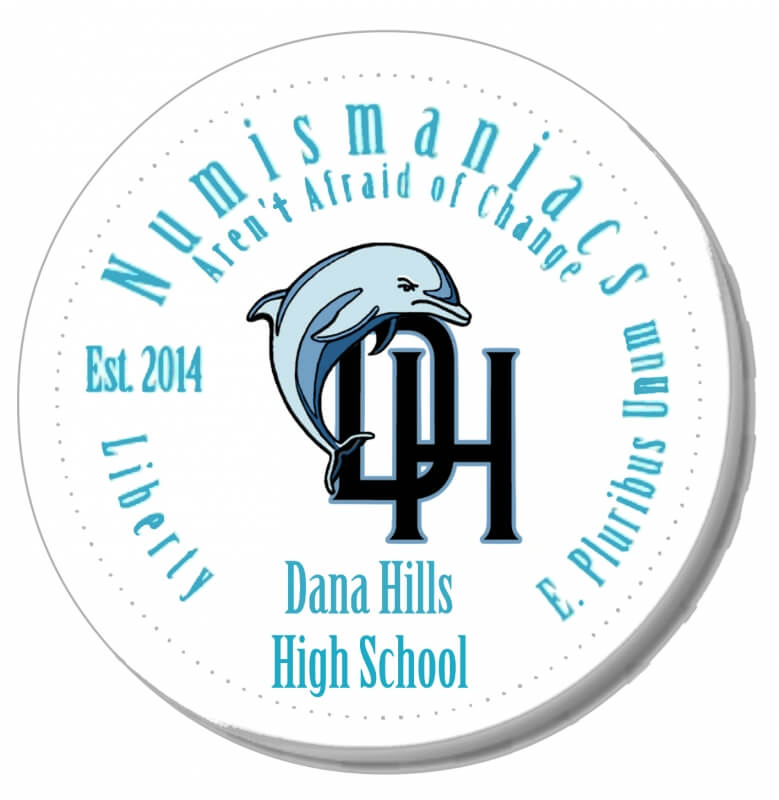 PLEASE HELP MY NEW COIN CLUB! HELP PROMOTE THE HOBBY TO YOUNG NUMISMATISTS! THANK YOU!
Hello! 
My name is Grant Shobar. 
I have recently begun a Coin Club at Dana Hills High School, in Southern California. I am both the Freshman Class President and the President of the new club, 'Numismaniacs Coin Club'. My club now has about 25 members, and will hopefully be growing. As the club is just getting started, the club has no budget to buy anything. At the moment, everything that I buy for the club I must pay for. What I am hoping to do is to give each member a foreign coin to promote attendance and to help to grow my member's collections. Additionally, I am hoping that by giving them these coins, they will find out the history of them and thus learn more about the hobby. I am also hoping to get slightly more valuable coins (of a value of a few dollars) to give to people for writing articles about coins, which will be published in a monthly newsletter. On a different note, I am hoping to get coins to use to teach about the hobby. Especially coins from different stages in the minting process and errors, to show what can happen when something wrong happens.
On a completely different point, I am also trying to find people that may be able to come in as guest speakers.
If you would like to help out, please contact me at gshobar@gmail.com or 949-315-5167. Any help would be fantastic! Whether it be coins, books, coin magazines, supplies, or would like to come as a guest speaker.
Thank you so much for any help!
Grant Shobar