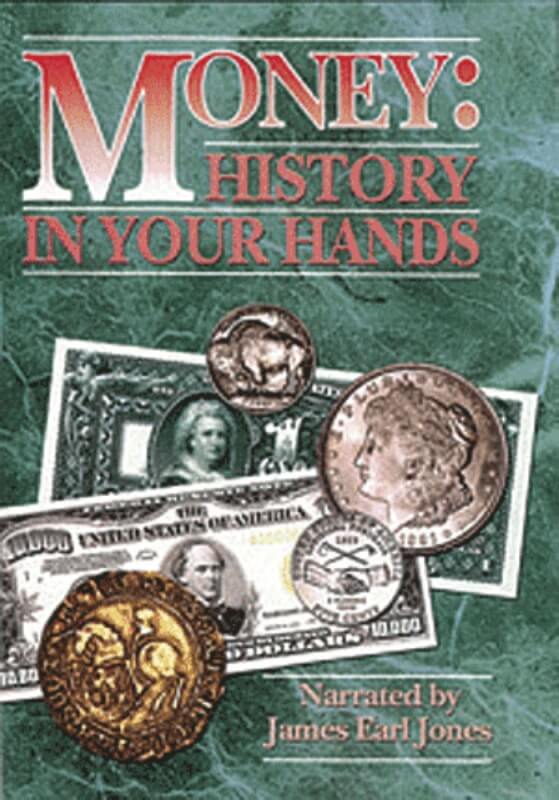 Evaluation of "Money: History in Your Hands" DVD
| Kellen
In this post I am evaluating the 31 minute DVD "Money: History In Your Hands", narrated by James Earl Jones.  Here we go:
This video starts off with Jones talking about "What is Money".  He refers to how each piece of money has a story.  Next, he defines numismatics and coin shows.  He refers to the banknote printing process next, and then how coins come from the mint.  Then he refers to the history of making money.  Next, commemorative coins are shown.  Pre-coin money is shown too.  Foreign coins are covered, such as milled dollars.  The first coins of the U.S. mints are next.  Confederate notes are covered too, along with civil war tokens.  Private coins are very briefly acknowledged.  Designers are appreciated.  Becoming a collector a topic.  Grading services are also talked about.  And of course, the ANA is mentioned too.  PNG members are briefly noticed.  The video was helped being made by the ANA and the PNG.  
I highly reccomend you buy this DVD, or at least watch it.  It has relatively basic information, but is definitely worthy of watching by every numismatist-young or old, new or expirienced.  
Please comment!
Thanks.