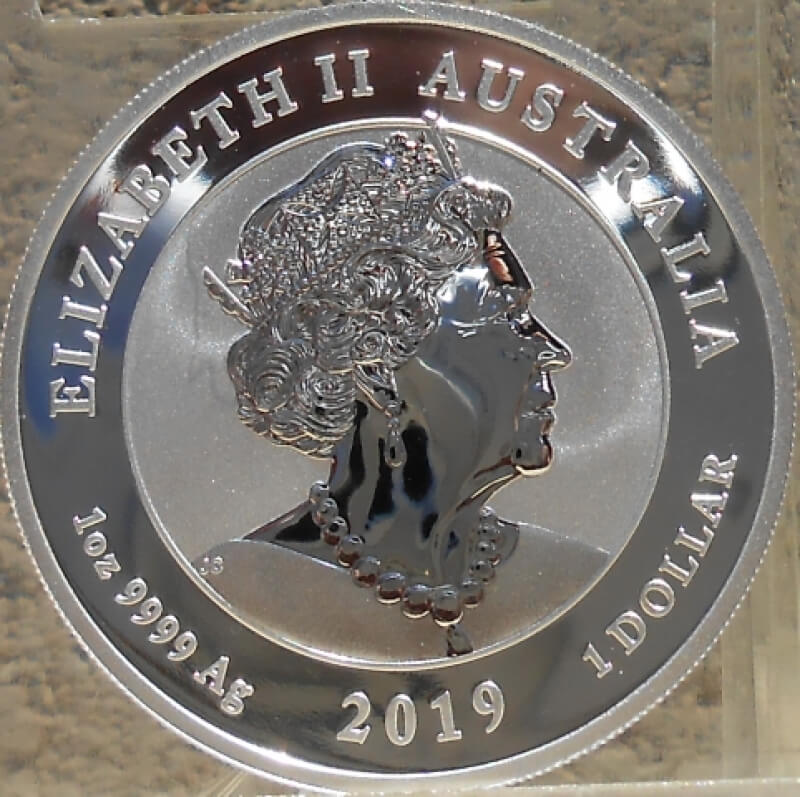 2019 AUSTRALIAN DOUBLE DRAGON
   As many of you know I am a big fan of Peace Dollar VAMs. I often write about my new collection acquisitions here. This isn't one of them. This is about another thing I am very interested in, Dragons and Dragon coins. Below is my new 2019 Australian silver Double Dragon coin.
   The two dragons depicted are of the Asian variety. These are more sinewy and snake like than European Dragons. In Chinese culture the emperor was believed to be descended from dragons and as such, the dragons are a symbol of power and royal dignity. They are always in pursuit of knowledge and that knowledge is represented in a flaming pearl of knowledge.
   This coin features a pair of dragons, on the reverse, in their endless pursuit of the pearl. In the background is an array of auspicious clouds. As a dragon fan, it is important to note that Chinese dragons are a bearer of good news. They are a combination of nine animals. They are said to have the eyes of a lobster, horns of a deer, mouth of an ox, nose of a dog, whiskers of a catfish, mane of a lion, tail of a snake, scales of a fish, and claws of an eagle. They are able to fly without wings by using their powers to control the weather, wind, and rain.
   The obverse shows Jody Clark's vision of Queen Elizabeth II. It is inscribed "ELIZABETH II", "AUSTRALIA", "1 OZ. 9999 AG", "2019", and 1 DOLLAR". The coin is a very beautiful piece of Australian art. It is 40.6 mm in diameter with a reeded edge. Although technically a bullion piece, it is legal tender in Australia with a value of one dollar, very similar to our US Silver Eagle. It has a mintage of only 50,000.
   I hope you enjoy this blog and learned a bit about dragons as well. If you still don't believe in them, visit Komodo Island in Indonesia. They believe in you. Please feel free to comment.
SOURCED:
The Perth Mint
Natural History of Dragons—Mythic Creatures Exhibition--American Museum of Natural History-New York 
PERSONAL KNOWLEDGE