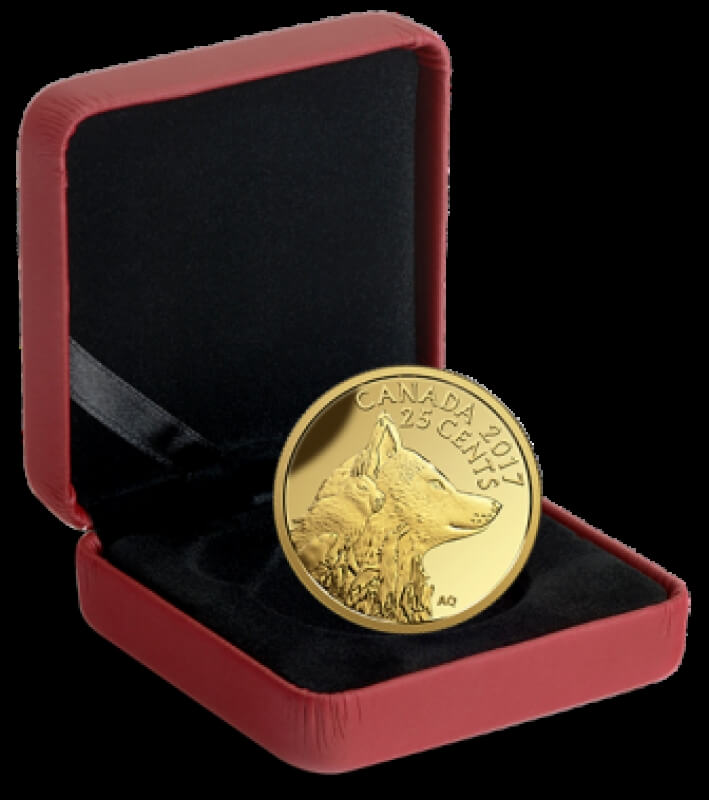 GOLD 25-CENT INUIT ARCTIC FOX CANADIAN COIN
Below is my example of the new 2017 25-Cent Pure Gold Coin- Predator vs. Prey: Inuit Arctic Fox. One of the coins in the Canadian series Predator vs. Prey. This coin is very small at 11 millimeters, the smallest coin made by the Royal Canadian Mint, making it very hard for me to photograph with my equipment. As such I have added three pictures from the Canadian Mint web site. The coin is in proof finish with serrated edge. Is has a total weight of 0.5 grams of 99.99% gold. The mintage is 6500. The reverse is designed by Inuit artist Andrew Qappik in the Inuit art style. The obverse is done by Susanna Blunt featuring Her Majesty Queen Elizabeth II. The design of the coin has a number of natural prey animals in and about the body of the arctic fox. As a numismatic eye test, how many can you identify? Thanks for looking and I hope you enjoy my blog.
Info from: The Royal Canadian Mint web site and the Certificate of Authenticity enclosed with the coin.