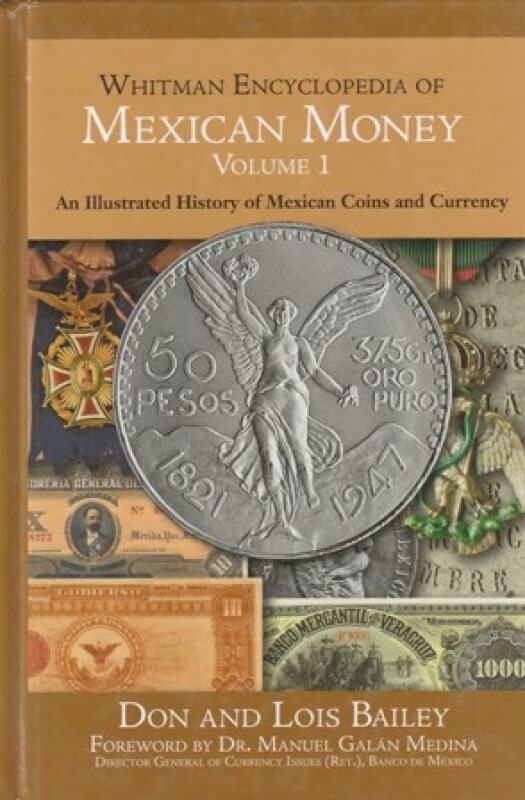 ENCYCLOPEDIA OF MEXICAN MONEY REFERENCE BOOKS
Since today is Cinco de Mayo, I decided to put up this second set of Mexican money reference books I use. This is a 2 volume set with more volumes planned. They are written by the Don and Lois Bailey with contributions from many experts in this field. They are put out by Whitman Publishing where they are available for purchase. For a more detailed review please visit that web site, these are by feelings. Volume 1 covers coins from pre-Revolutuion through several Coin Reforms, varieties,patterns and many other numismatic topics through 2012. There are great descriptions of the coins with many pictures and illustrations.
Volume 2 covers similar topics dealing in coins between 1905 to Date. Both volumes also help the reader get a better feeling for Mexican history. These reference books are, in my opinion, a must have for the collector of Mexican coinage. Thank you for reading this blog and your comments.