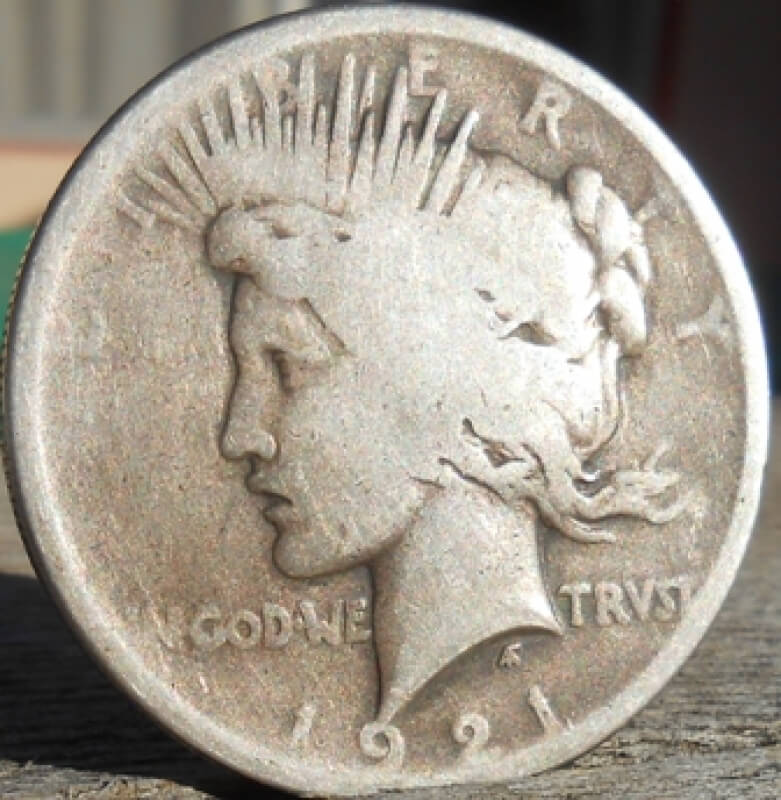 OLD DAWG BUT NOT A DEAD DOG!
The other day my wife and I were at our coin guy just looking around to see what was new. He had quite a few new items as we hadn't been there since November due to my wife's accident and surgery. I was checking out the raw Peace Dollars as we needed a ridiculously expensive 1934 D. While my heart was trying to recover, my wife spotted a 1921 low grade she fell in love with. Keep in mind we have 2 Dansco Albums that would take these. Fortunately or unfortunately for me, both had '21 Peace Dollars in them. Now I totally understand the concept of a coin talking to you. This coin talked to her. It had been rated as a nice Low Ball VG-8. I wanted my '34 D. I wasn't in love with this coin but the more I looked at it the more I saw what she saw. I could go on but as all the men know we bought the '21.. Surprise, surprise we bought the 1934 D also. Win, Win!!! Our coin guy loves us. At least my wife. Truthfully, he is the greatest dealer I have ever met. We also bought a 1971 Canadian Bicentennial. Very nicely toned. She wanted it. And why not??? As you can see in the photos, this coin has seen a lot of use. What did it purchase? You tell me. I dare you..
Now for Peace Dollar facts. The designer was the famous Italian Anthony de Francisci. Who, at the time, was a professional sculptor in New York City. His model for Miss Liberty was his beautiful young wife Theresa. He was so taken by her observing the Statue of Liberty, on their way to Ellis Island, that he was inspired to try to capture that expression on the coin. Originally the 1921's were very high relief, but that didn't workout for real life. They were reduced to a lower relief circulation strike. The coin weighs 26.73 g.. It has a diameter of 2.86 mm. This particular coin has retained its weight at a slim 26.68 of 90 % silver.
All in all, I now see what my wife saw. She's a beauty. So is the Peace Dollar. If only she was toned I'd pay quite a bit more for her. The coin! Toning is my weakness. Unfortunately, Peace Dollars typically don't tone as well as Morgan's. Not even close! So, in closing, do you see the beauty and value in this coin? It's O.K.. They are not for everyone! Thanks for looking and please feel free to comment. Hopefully the photos show some of her qualities! Thanks for your time!!
SOURCED: A Guide Book of PEACE DOLLARS: Official Red Book by Roger W. Burdette
A Buyers Guide to SILVER DOLLARS & TRADE DOLLARS
1st EDITION MEGA RED