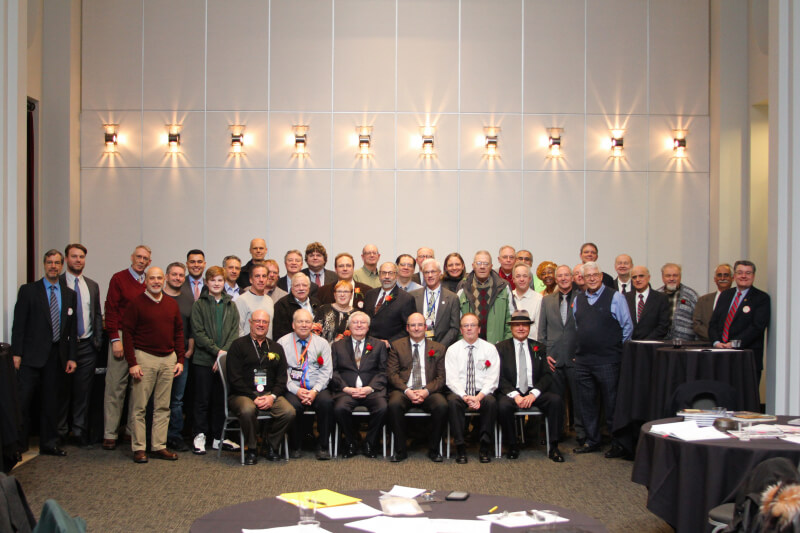 Chicago Coin Club 1200th Meeting
On Wednesday January 9, 2019 the Chicago Coin Club celebrated our 1200th meeting. The momentous event was celebrated with a reception, a great projected show of images of the clubs people, events, publications, medals and more from the past 100 years.
Special souvenirs of enlongated 1919 walking liberties and a special gold plate displaying the occasion were given to all in attendance.
7 past club presidents attended and the evening show and tell included 26 individuals showing something very special or meaningful from their collections which continued to support the Chicago Coin Club Latin Motto DOCENDO DISCIMUS, "WE LEARN BY TEACHING"