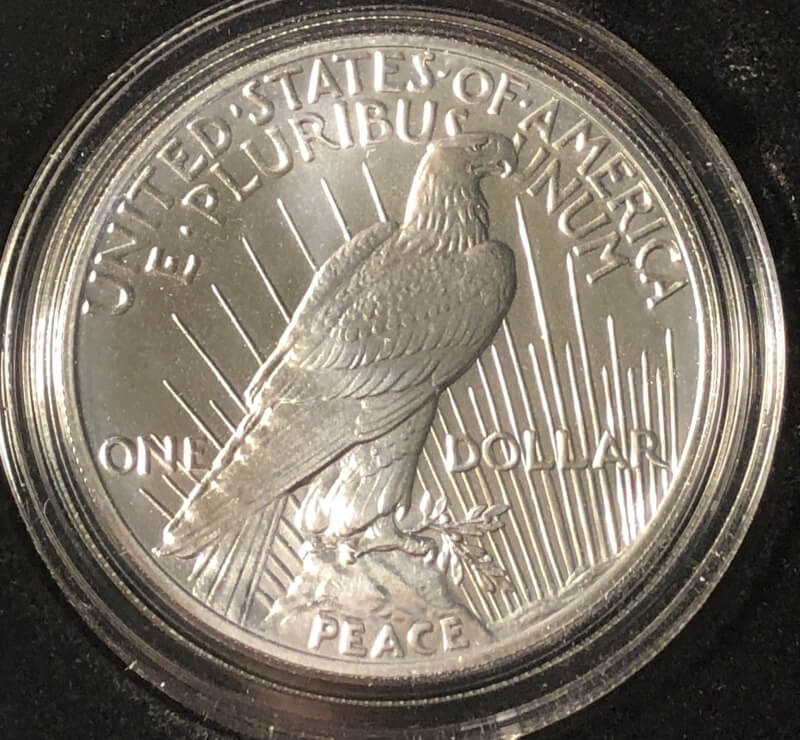 Good Morning Everyone !
     My Peace dollar collection is now complete. A really good friend sent me this lady of beauty to celebrate my birthday and Veterans's day. In my mind, Xmas came early! When I started this collection, I did so with a 1921 Peace dollar that my mom left me. If she were still living, she would be 89 today. She's the reason I wanted to complete this collection. The old saying "sometimes friends are more valuable than money" still holds true to this day and is an important lesson that I've learned in life. 
     I don't know the mintage of this coin, but if you want to know the other specifics you can just read the certificate of authenticity that I've included in the pictures. As I mentioned in an earlier post, I hadn't seen my brother and sisters in over 2 years. 1 of my cousins in the picture below I hadn't seen in over 10 years. There was a lot of catching up to do in just one afternoon! The time spent with family that day was just as beautiful as the coin that is now in my collection. If I ever have the opportunity to send any coins in for grading, this one will be one of the first to be sent off.
     Being a veteran is like being a part of a "brotherhood". I like many others will be celebrating my brothers in arms this Veterans Day and the saying that "if you love your freedom, thank a vet" is still true to this day. As I mentioned in an earlier post, I've ordered a couple  of books that references the four different types of nickels and will soon be adding a new collection to my "collections" page. 
     As always, enjoy the pictures, stay safe, HEALTHY, and coronavirus free! I also want to take this opportunity to thank all my friends on this website for the knowledge they impart with every day to further this hobby of kings called numismatics!
Charlie aka slybluenote