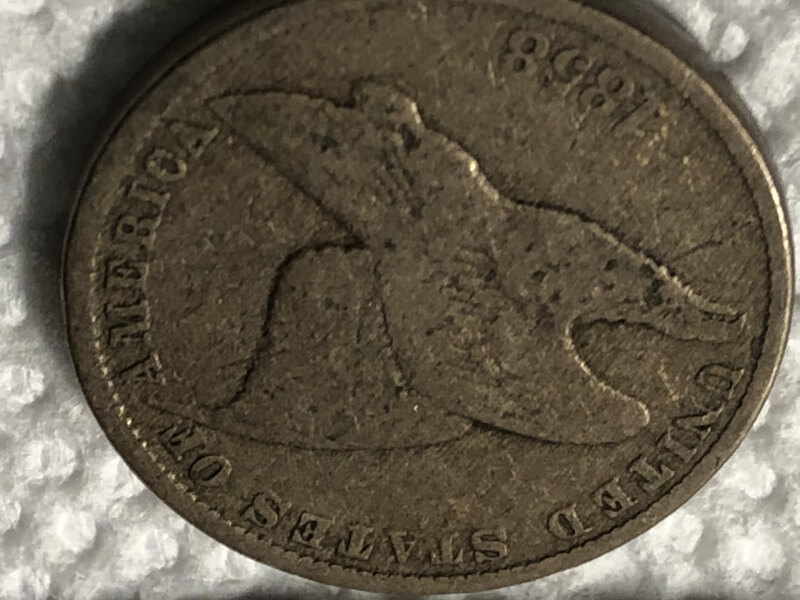 Good evening folks!
     I once again find myself blogging at a time that is NOT normal for me! I have been absent longer than normal from blogging also. Just a tip for EVERYONE, when you retire, sometimes you aren't really completely retired. I had a couple of things come up that demanded my immediate attention. Right after my last blog, I remember Oobie posting about his flying eagle cent. I also remember I.R. Bama mentioning the fact that the flying eagle cent was his favorite cent pieces. One of the coin stores that I have done business with in the past sends me a monthly advertisement and right after the first of the month I received mine. The coins on sale the first of the month were early cents. Since I receive my disability check on the first of the month, I decided to splurge and buy a couple of these flying eagles.
     Oobie's blog on 3 June 2020 pretty much covers these coin's characteristics and he does a fine job in his description. You should check it out when you get a chance!  I'll just add that they are 19 mm in diameter and weigh in at 4.67 grams (which is one of the reasons they were minted). I also really liked I.R. Bama's story about Peter the eagle and how it relates to Peter Jefferson. I thought I was spending too much money on my 2 cent piece, but like I said, it was the first of the month and they were selling small letters and large letters, so I bought one of each. You know what they say, "you can't take it with you", right Mokie?  :-)
     These eagles will take their rightful place next to my 2020-W Reverse proof Lincoln and my 1909 VDB Lincoln cents. I'll also be leaving a note in my journal reminding my "girlfriend" of how important history is when it relates to coins, and remind her that I don't want these coins sold. In conclusion, these birds are for you I.R. Bama ! Until next time folks, stay safe, HEALTHY, and coronavirus free!
Charlie aka slybluenote