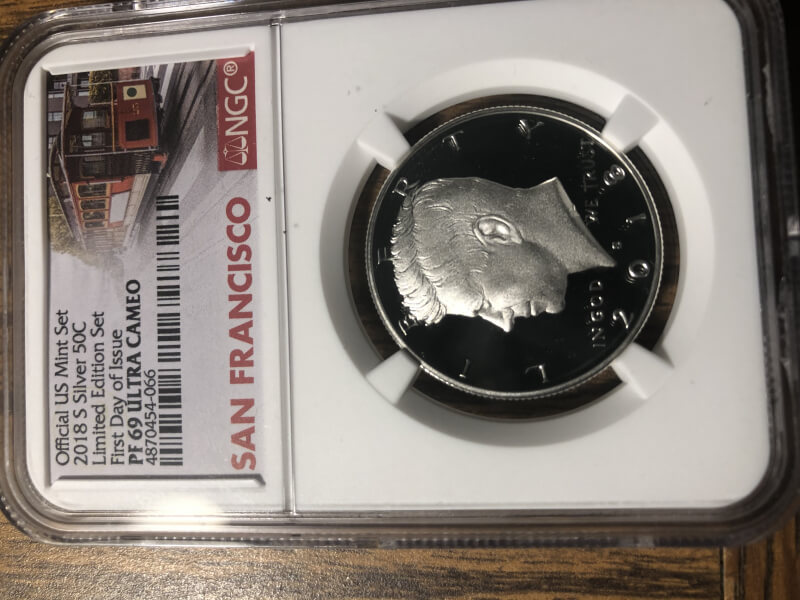 Good morning folks !
     As most of you know, I'm an early riser. My last blog was out of the ordinary for me. Today I'm back to normal. My inspiration today was reading Long Beard's most excellent blog post in reference to the coin that is near and dear to my heart; the John F. Kennedy half dollar. I have completed my collection a few weeks back, from 1964 to 2020, all Philadelphia, Denver, and San Francisco mints. The only JFK halves that my collection is missing is the gold from W. Point and a few other variety coins. Before I started my collection, I already knew a great deal about JFK, but not the coin that he is famous for. Heroes should be INSPIRATIONAL ! Also at the same time, one has to remember to keep things in perspective. All humans have character flaws. I personally don't know ANYONE who is perfect in every sense of the word. A hero is a person who has less character flaws than most of the population. That's my own personal opinion. Having been a "junior" leader in our Armed Forces, it was my goal every day to be a leader that commanded respect, and to be more knowledgeable about my job than my subordinates and to set the example for them that made them proud to work for me.
     Last week I was in one of our local coin stores to replace a 1978 Proof set that I had gifted to my niece. Then my eye spotted the "San Francisco Cable Car" Kennedy Half dollar. At that point in time, I wouldn't have cared if it had cost a hundred bucks! That coin was coming home with me to be inserted into my collection even though it was a variety. To put it lightly, I was determined. It's a beautiful coin minted in 2018 by the U.S. Mint in San Francisco. I haven't looked at it under a microscope yet, but I did take a peek at it under a magnifying glass. NGC graded this coin as PF 69 Ultra Cameo, First Day of Issue, Limited Edition Set. It's an asset for my collection and will be placed with the other graded specimens in the collection. I did also purchase the 1978 replacement proof set.
     Before I started my Kennedy collection, I had already read a great deal about our 35th President. I knew he was a leader, a former "SQUID", and had  great character. He did have his flaws also.  As the great Abraham Lincoln once said ""You can fool all the people some of the time and some of the people all the time, but you cannot fool all the people all the time." I'm sure some of you historians will surely remember this quote. When I take stock of a person (male or female) I look for the following characteristics: moral courage, potential leadership abilities, personality and inner fortitude. For all you young numismatists out there, if you're going to collect Kennedys, I strong suggest the below publication!
     I want to again thank Long Beard and MikeB for providing the "Inspiration" to write this blog. As always, enjoy the pictures and stay safe, HEALTHY, and coronavirus free !
Charlie aka slybluenote