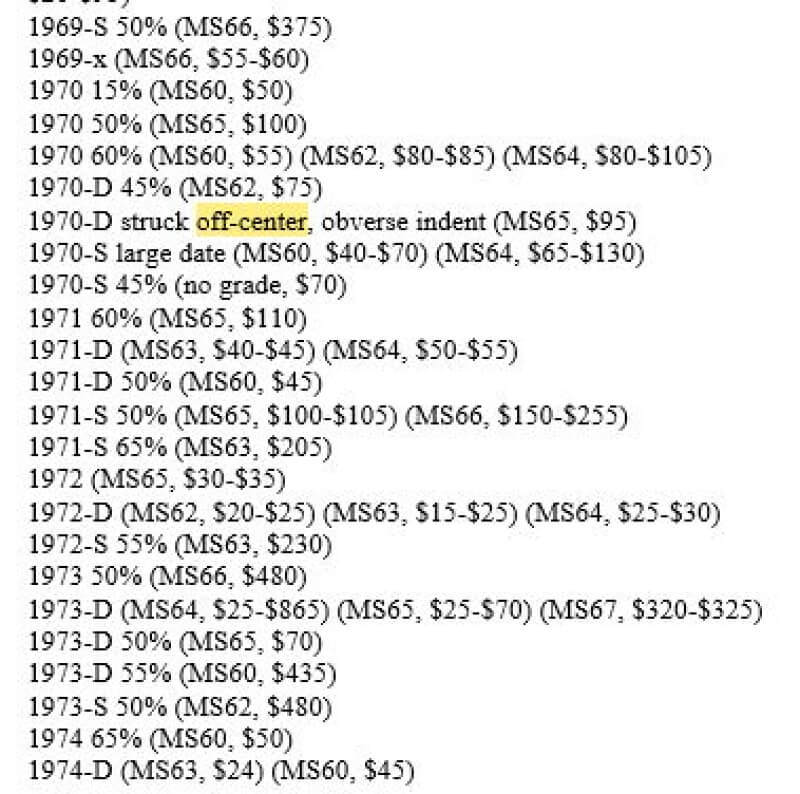 Off-center 
Off-center coins are not likely to be in circulation or bankrolls since the coin will not fit in a coin wrapper. Most of these coins are collected by people who have access to Mint boxes (formerly in bags). Since the only companies to have access to unopened Mint boxes are those who have accounts with the Federal reserve, the employees of these companies are going to find these coins. Most of the business accounts with the Federal Reserve banks are the large banks that distribute coins for circulation. If a collector is lucky enough to live in NY City, a bank like Chase Manhattan will have unopened boxes of coins from the Federal Reserve bank.
Coin grading services will not grade any off-center coins as such with less than 5% of the coin off-center. Some novices list coins on eBay as off-center when the coin has no apparent degree of being off-center.
Most off-center coins can be purchased for under $10 unless they have an accompanying error such as an indent or double strike.
I was asked to add the values of off-center coins with dates. The photos below are snippets from my latest coin guide. Off-center coins in mint state condition and with full dates have a lot more value. 
By Stan McDonald - Author of a number one selling error guide and numismatist