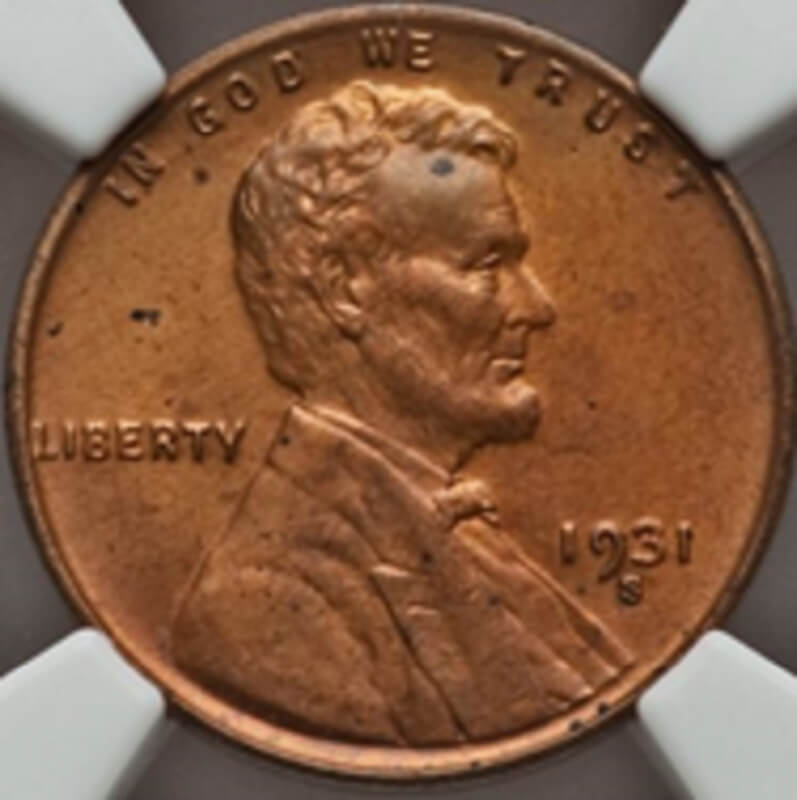 Top ten ways to destroy coins - Part 3
Whizzing 
Whizzing is the process of cleaning a coin with a brush and water. A whizzed coin has swirl marks from the brush strokes. Tilting a coin into the light reveals brush marks.
Collectors and unscrupulous dealers whiz coins to improve the appearance of a coin or sell the coin for a higher grade, such as BU. There are cases of Extra-Fine conditions or even lower graded coins selling as BU on the internet. 
Many coins on eBay have been cleaned, mostly likely whizzed. Lincoln cents will have a dull surface and an odd color. I have seen cleaned coins selling even with a 100% seller rating. 
Does a whizzed coin have value? Yes, I have seen whizzed coins sell at auction for prices close to a coin that has not been whizzed or even more. The photo is a 1931-S NGC graded as "whizzed" with MS60 details. The coin is a bargain for those who do not want to pay for a sample not whizzed. The 1931-S Lincoln graded AU50 whizzed can still sell for $65 to $70. An AU50 with no problems can sell at auction for the same price. Why do people buy the whizzed sample versus the non whizzed sample for the same price? The answer is that the grading services drop the grade to AU50 versus any higher AU grade because of the cleaning, and some people want an AU58, even if it has been cleaned.  In addition, there are some collectors that will crack open the case and re-sell the coin as a higher grade. 
If a collector wants to purchase coins that are not cleaned, make sure the dealer is credible. 
By: Stan McDonald Author and Numismatist