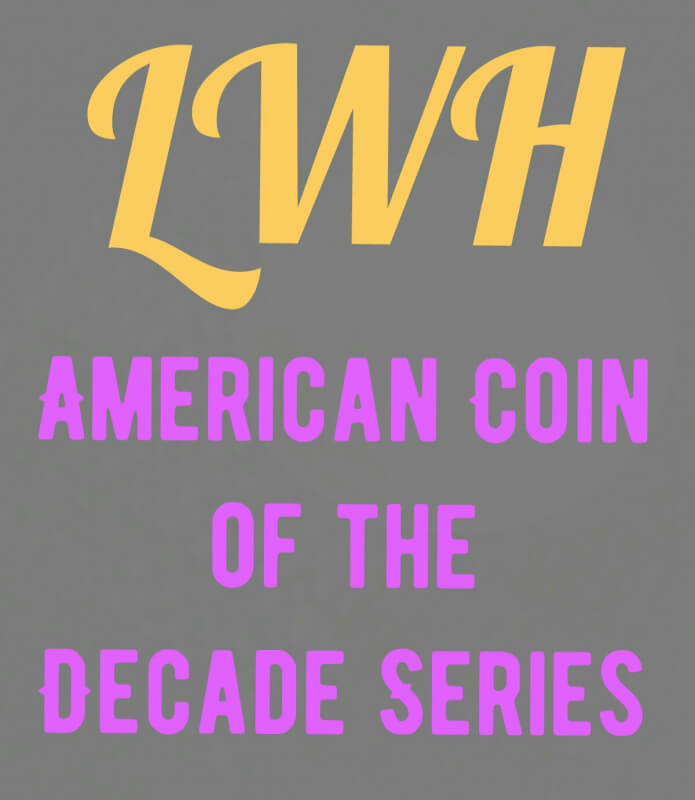 LWH American Coin of the Decade Series, Part Four
This is part four of an eleven-part blog
1860-1869 runner-up is: The Two-Cent!
Lasting no more than a decade before getting the ax, the two-cent is nonetheless an interesting and unique coin. Though technically it fits into the decimal system, it's purpose for regular circulation is not clear. An elaborate shield flanks the obverse, while a wreath around "2 cents" takes up the reverse. A bronze coin, it is fairly affordable in most grades and dates, the a few varieties and dates have a hefty price tag. Unique it may be, the two-cent piece is well-deserving of this award.
1860-1869 champion is: The "Indian Princess" Three Dollar Gold Piece!
Another interesting denomination(seems to be a pattern with this three-judge panel), the three dollar gold piece is theorised to have been minted with the intention of assisting stamp purchases, as one-hundred stamps, quite a large quantity, would have cost three dollars. Unpopular with the public, similar to other odd denominations, the three dollar gold piece lasted a short life, less than forty years. As the name suggests, the obverse features an indian princess, an impressive design, while the reverse depicts a wreath surrounding the denomination and date. With a beautiful obverse and quirky denomination the three dollar gold piece brings home champion position for this decade.
1870-1879 runner-up is: The Stella!
Probably the oddest denomination of all the American coins, the stella is a four dollar coin. The stunning reverse features a star within which is the denomination, "one stella" and "400 cents" below it. Two obverse designs exist, the "Flowing hair", designed by Charles E. Barber and the "Coiled hair", designed by George T. Morgan. Personally I find the "Flowing hair" more impressive, but both designs are deserving enough of this award. Intended particularly for international trade, mintages were miniscule and the stella (Latin for star by the way, one of the few latin words I actually remember) was made merely two years, leading to prices that designate a need of a rich income, while all others sigh deeply. Combining a brilliant design and strange denomination, the stella wins this award.
1870-1879 champion is: The Twenty-Cent Piece!
The third odd denomination coin champion of the decade in a row, the twenty-cent piece has the "Liberty Seated" design, with an obverse similar to Gobrecht's designs, though a different reverse. Personally, the twenty-cent is my favorite odd denomination. Lasting only four years, the twenty cent had a depressingly short life. While not all twenty-cent pieces are as expensive as 1876-CC, the others are still rather pricey. The twenty-cent piece can relate to the "Susan B. Anthony" dollar in that it's unpopularity was due mainly to it's confusion with the quarter. An impressive design, a fun denomination come together to give the twenty-cent piece this award.
This concludes part four.