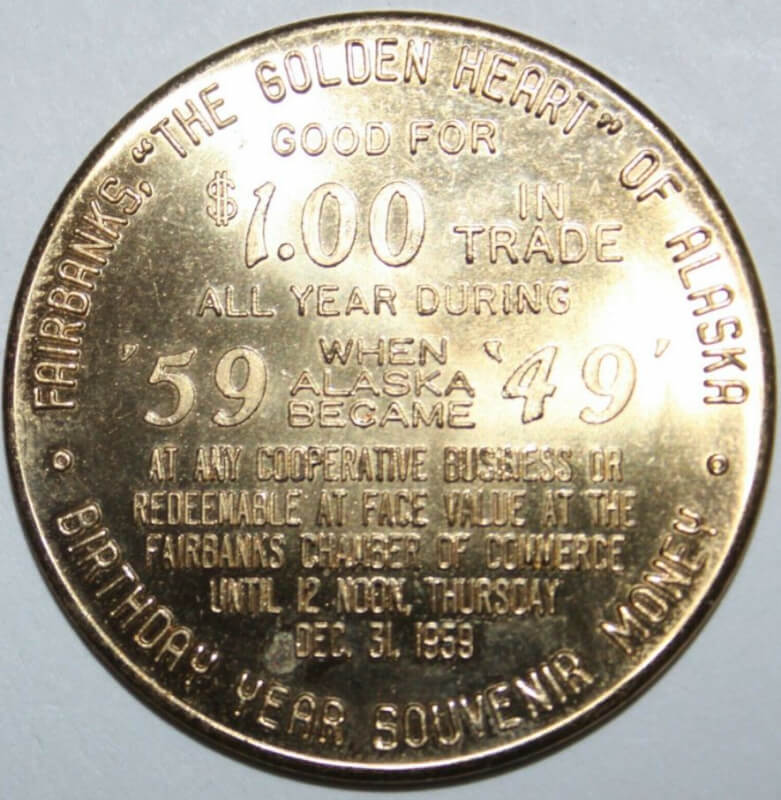 Coin Thoughts #105 by "SUN"
MY FIRST NON COIN

I started collecting  coins when I was 10 years old in 1959.  Anything round was a coin to me. After a while, I learned not every things was a coin.  There was a different between coins, tokens and medals.

I don't remember where I saw an advertisement selling Alaska "gold dollars," but I thought they were neat. For a couple of bucks, I could have a "gold coin." Featuring the Alaska state seal, I thought it was a nice looking "coin."  Even though this is a common item from the year Alaska became a state, I  I still have it in my collection.