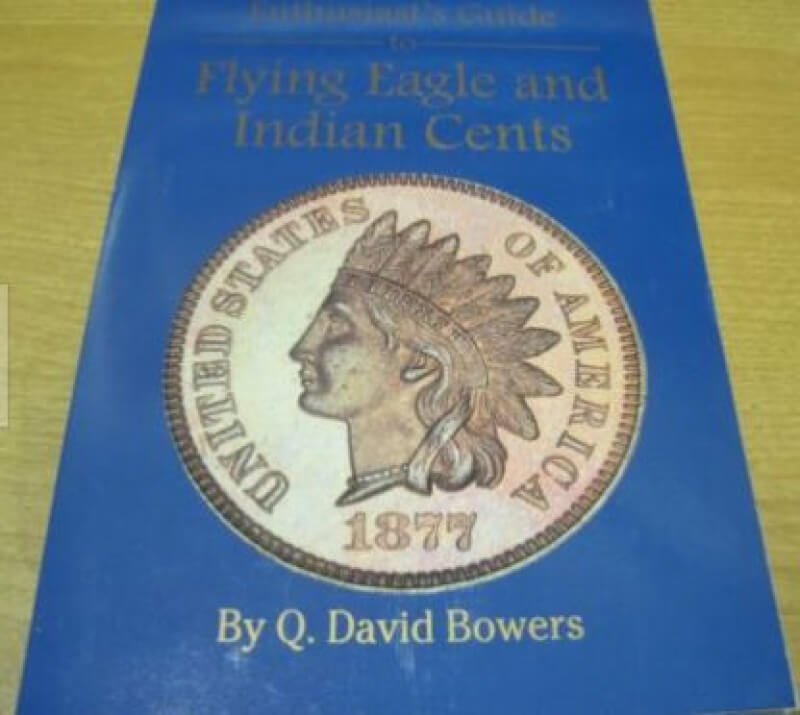 Coin Thoughts #108 by "SUN"
LIBRARY BARGAINS

One thing I regret doing is selling most my library when I retired and moved to a warmer climate.  Once in a while, I will buy a copy of a book that I had in the past.  With some patience you can built a nice library at a small cost.

This past month I won some great bargains off of ebay.  The first library addition cost $2.99 plus taxes and shipping.  The lot included a "new" condition 50th Anniversary  edition of the "RED BOOK" (will compare this with the 75th edition In a couple of years).  Also included was a "new" condition 1988 edition of "COINS QUESTIONS & ANSWERS" by Clifford Mishler.  I once had an older edition, but thought it might be a good book for blog ideas.  The seller also threw in a Whitman booklet , "LETS COLLECT PAPER MONEY."

What I believe was my best bargain is "A BUYER'S AND ENTHUSIST'S GUIDE TO FLYING EAGLE AND INDIAN CENTS" by Q. David Bowers. This cost me $5 postpaid. ( It cost the seller $3.33 to mail it).  This 1998 book was also in "new" condition. It had the original $35 invoice inside the front cover.  I once saw a copy of this book sell for $60.  This book goes hand in hand with The Official Red Book "A GUIDE BOOK OF FLYING EAGLE AND INDIAN HEAD CENTS" by Rick Snow.  You can not go wrong with a book written by Q. David Bowers.

The third bargain I once owned was "ADVENTURES WITH RARE COINS" by Q. David Bowers. Once again, I was the only bidder at $4 plus taxes and shipping.  This book was in "nearly new" condition.  One of  my favorite books on coins and their stories.  

All together with price of the books with taxes and shipping the cost was less than $20.  Great additions to my library and good reading this winter.