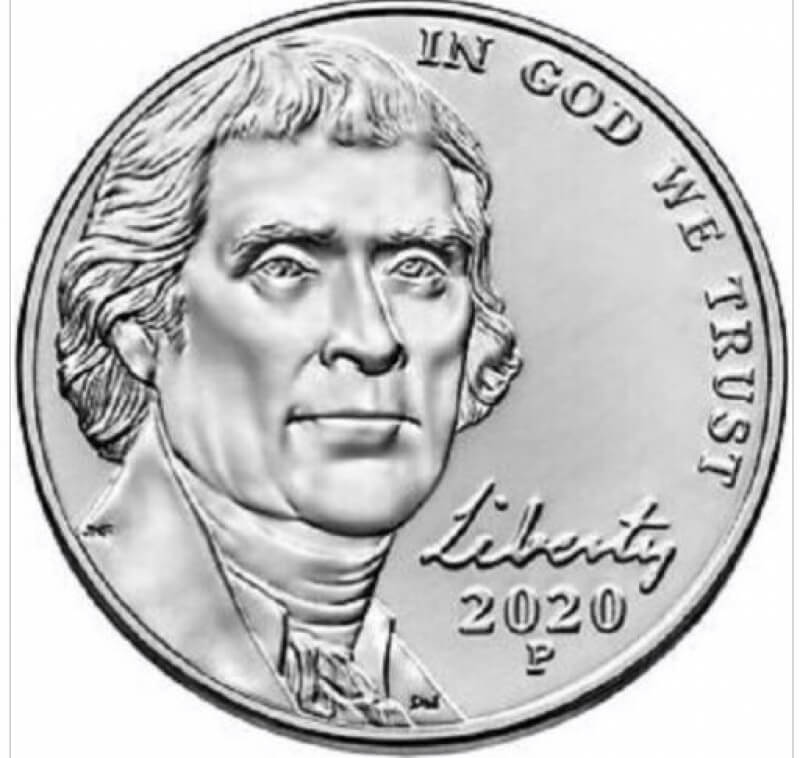 Coin Thoughts #113 by "SUN"
RAMBLING THOUGHTS
On this date in 1743 Thomas Jefferson was born.  
Last year in my 60+ years of collecting I did not order anything from the U.S. Mint.  By greatly increases their prices, the Mint will lose more customers. 
Taking  a look at the new 75th edition of the REDBOOK, some what disappoints me.  Three years ago, I brought it  to Whitman Publications attention that the listing for the 2017 Boys Town half was wrong. They listed the Uncirculated version for San Francisco mint and the Proof version for Denver, it should be the other way around. Whitman said they would correct it, they still have not. I took a look at the listing for one of my favorite coins, an 1872 two cent piece, the valuations are way off.  I think the REDBOOK is a great reference book, but errors are increasing in the data.