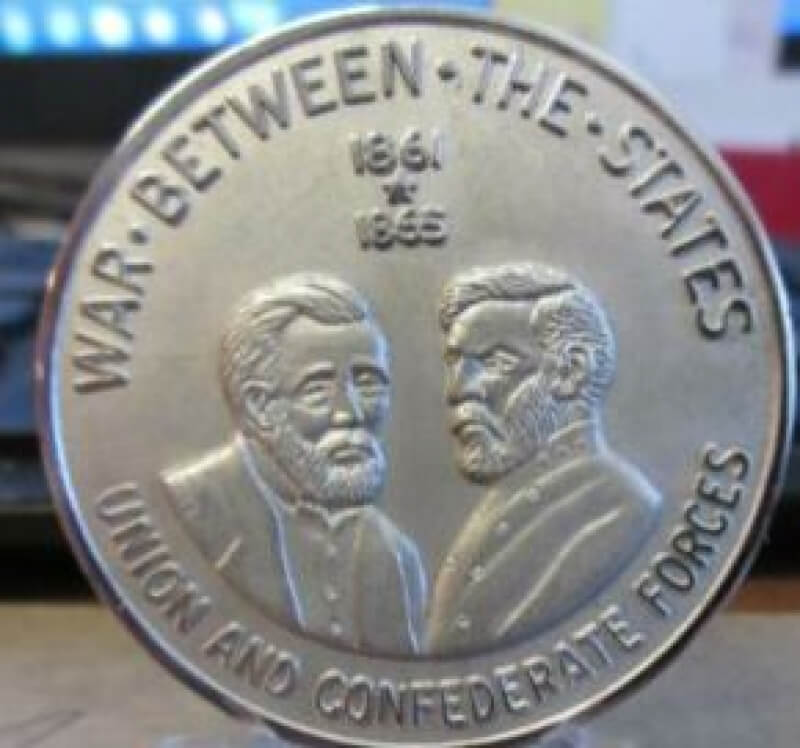 Coin Thoughts #115 by "SUN"
LOOKING FOR THE BACK GROUND

When I buy a token or a medal I like to know the back ground or the history of the piece.  

I like to collect U.S. Grant medals, so when I saw this 40mm Sterling Silver medal with Grant and a note saying it was issued by Clifford Mishler, I was interested in it.  I email Mr. Mishler and ask him if this was his issue.  He answered my email over night.  

He provided me some back ground on the medal. saying it was  designed by Robert Johnson and struck by the Robbins Company.  1000 oxidized bronze were priced at $1.50 each.  The sterling silver was priced at $5.50 with 1000 struck.  He had 25 serial numbered 18-karat gold pieces struck  priced at $55, but the government intervention stop him from marketing them.  Eventually the pieces found their way into collectors hands. Two copper trial pieces were struck before certain features were strengthened. 
I want  to thank Clifford Mishler for his quick response, he is a great asset to the hobby.