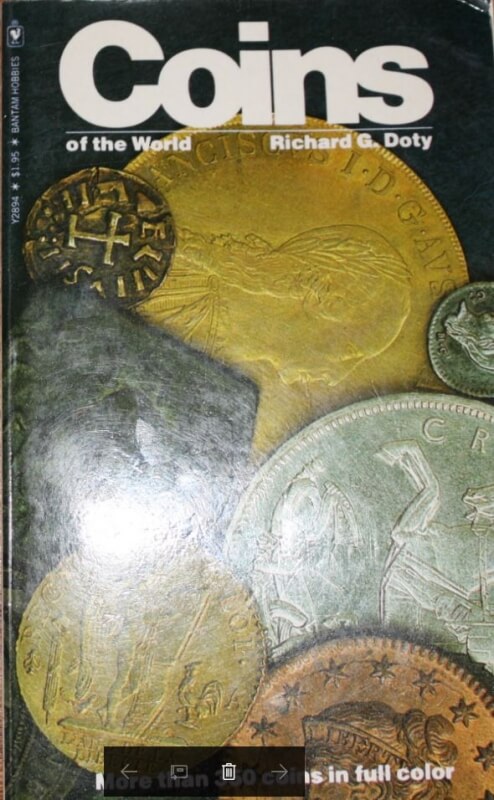 Coin Thoughts #43 by "SUN"
COINS OF THE WORLD
This little paperback book was written by Richard G. Doty with a copyright date of 1976. It had a price of $1.95. I was fortunate to have the author autograph the book April 8. 1989, when he attended the opening of the Byron Reed Coin Collection at the Western Heritage Museum In Omaha, Nebraska.
The book's 38 chapters has 350 photos of coins in its 158 pages. I have to say, the print is probably the smallest I have seen in a book. The book gives a brief history of coins from different countries and regions of the world. The following is a paragraph from the section of The Indian Subcontinent.
This vast area, comprising more than a fifth of humankind, has a very long period of coinage, perhaps extending as far back as the sixth century B.C., a coinage which has shown the marks of the repeated invasions to which the area has been subject.
The book then goes on to describe the coins during that period all the way to the 1970's. It is a great little book on the overview of the history of coins through out the world. Probably, not too many of these books still exist.