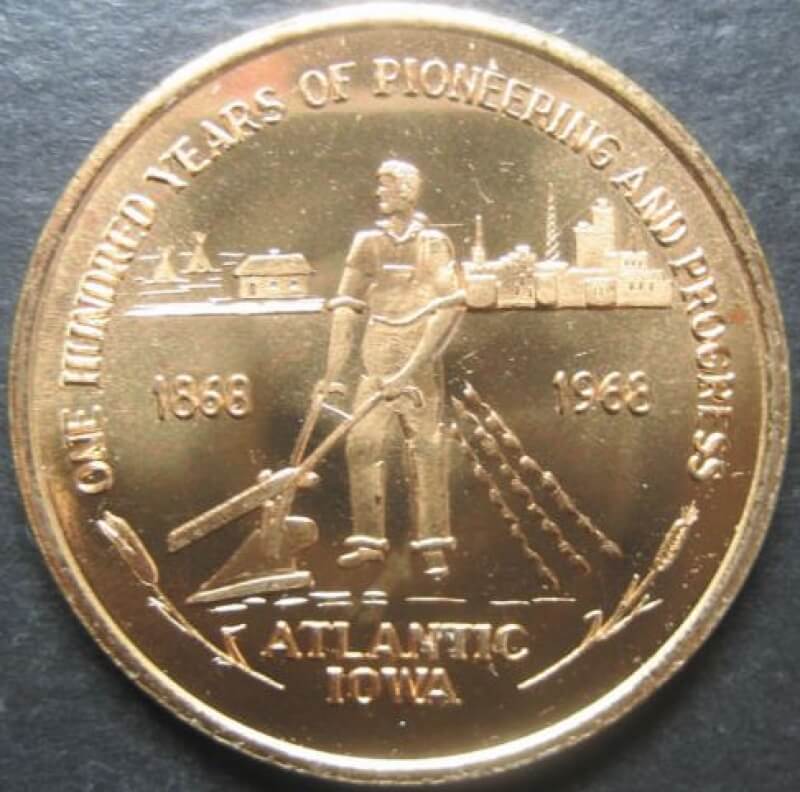 Coin Thoughts #45 by "SUN"
TOWN ANNIVERSARY MEDALS/TOKENS
Towns across America have issued medals and "good for" tokens to celebrate their centennials and other anniversaries of the town founding. These medals/tokens often show a scene of the past and the present. It has been 50 years since I added this "good for" to my collection from my home town.
Collectors can have many hours of enjoyment collecting these medals/tokens of the state or county where they live, or maybe one from each state.