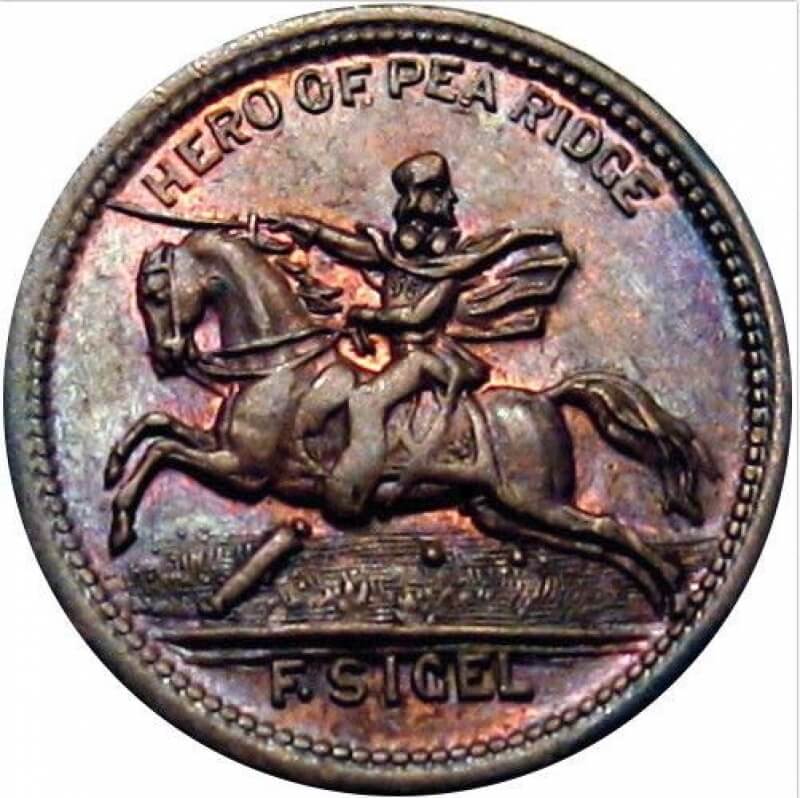 Coin Thoughts #48 by "SUN"
A Civil War Token Story
A Civil War Token that I find interesting is the "Hero Of Pea Ridge" token. Most people have not heard of the Battle of Pea Ridge, which was fought March 6-7, 1862. The battle took place in northwest Arkansas, and was the largest Civil War battle west of the Mississippi River. With the North winning the battle, it is said, the battle kept the state of Missouri in the Union. The token shows F. Sigel on horseback. Who was F. Sigel? He was Brig. General Franz Sigel that directed the Union artillery the 2nd day of the battle against the southern General Earl Van Dorn. The artillery was manned by German immigrants.
Why was Franz Sigel featured on a Civil War Token? His brother, Emil Sigel, was a Civil War Token die sinker in New York who made several different Civil War Tokens.. Emil decided to make a Civil War token to honor his brother.