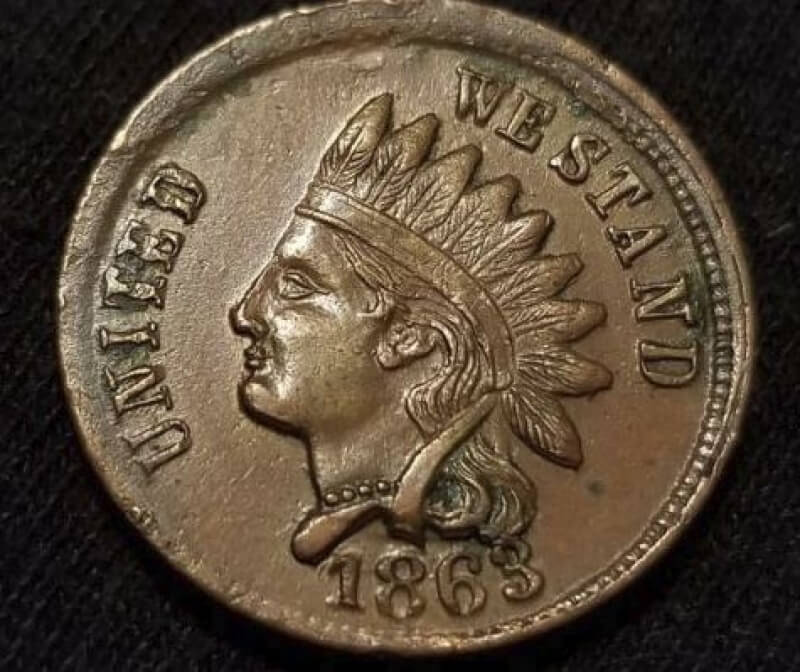 Coin Thoughts #53 by ""SUN"
DIE CLASH
A die clash is when a planchet fails to be placed between the two dies during the minting process, causing the dies to strikes together. The design of one or both dies may appear in the opposite die, causing a "shadow" of the design to appear on subsequent coins/tokens minted with the damaged die.
This Store Card Civil War Token (CWT) has a great example of a die clash. Looking at the obverse (on Store Card CWT's, the obverse is the advertising side of the token), you can see the "shadow" of the Indian Head.
This Store Card CWT is listed as NY-630-L-6a in the U.S. Civil War Store Cards book (3rd edition) by George and Melvin Fuld. The Broas Pie Baker of New York is one of the more common Store Card CWT's. This token was purchased for less than $25 which I feel is an average price for an example of a "common" CWT in this condition.