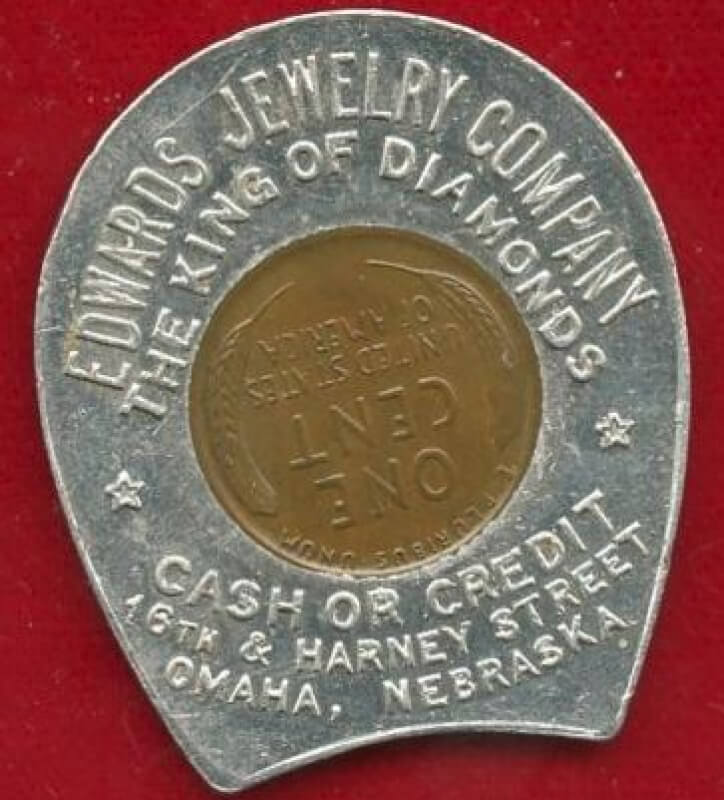 Coin Thoughts #66 by "SUN"
ENCASED COINS
One of my collecting passion for the past 25 years is collecting encased coins. The beginning of encased coins is generally regarded around the Pan-American Expo held in Buffalo, NY in 1901. Several varieties can be found for this expo.
A person can make a collection of encased coins any way they choose. The Pan-American Expo is popular as well as the St. Louis Worlds Fair in 1904. Coin collecting related encasements such as, coin dealers, coin shows, and coin clubs are usually inexpensive Chevrolet Dealers encased pennies from 1947-1948 is another popular area. On the average these will running around $25 and up. Collecting by states is also very popular.
At one time, I had an enasement from every state. I tried collecting a date run of encasements from 1901. I have never found a 1987 dated encased coin. My main area I collect now is encasements from Nebraska, since I lived in the state several years. I have the largest known collection of Nebraska encasement. Out of almost 400 different encased coins, I have 270 encased coins. Last year I was just able to add 3 different ones to my collection. This year has started much better, with 3 additional pieces added.
The Edwards Jewelry encased 1936 penny pictured was previously unknown until now. In the last 5 years just 2 unknown pieces have been added to the Nebraska encased coins listing. I was lucky that I was the only bidder on ebay to acquire this encasement.