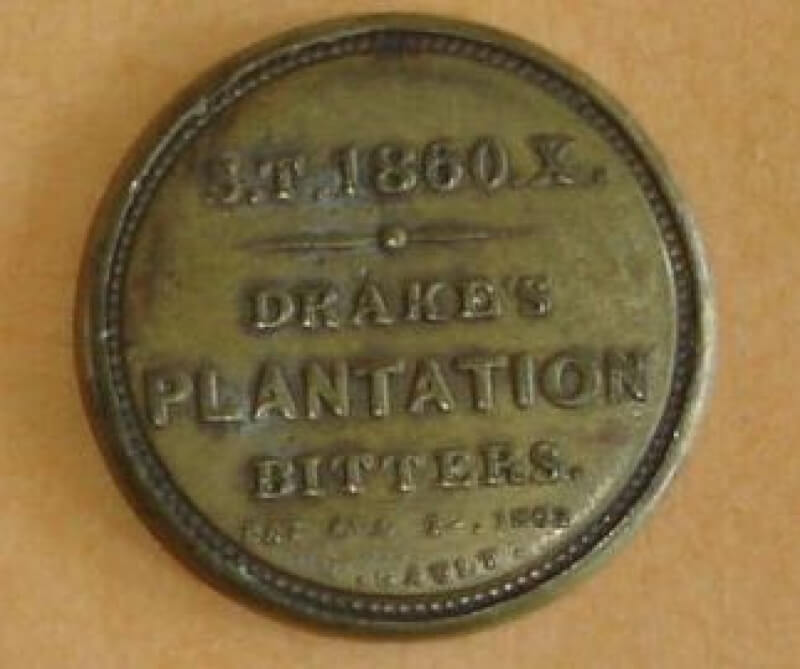 Coin Thoughts #75 by "SUN"
PERSONALIZE YOUR COLLECTION - REVISITED

Welcome to my 75th Coin Thoughts blog, but my 76th blog.† I started numbering my blogs after my first blog "Personalize Your Collection."† The blog was about collection numismatic items with your name on them.† I have over seventy items in my collection. .† I do not collect Sir Francis Drake items because it would be a huge task.

The Drake Plantation Bitters† encased postage stamp and note are probably my favorites.

With the outbreak of the Civil War, coins in circulation became scarce.† John Gault came up with an idea to use postage stamps as change. Some 31 merchants advertised on 34 different products on Gault's encasements..† The stamps used were 1¬Ę,5¬Ę, 10¬Ę, 12¬Ę, 24¬Ę, 30¬Ę, and 90¬Ę.† The 1¬Ę Drake's Plantation Bitter's is one of the more "common"encasement available, but still can† cost you a couple hundred dollars. Colonel Patrick H. Drake ,† a toll collector on the Erie Canal near Binghamton, NY,† had† encased stamps, and notes made to advertise his bitters.

The first personal item I had made was an elongated cent for Christmas in 1991. I have also had encased nickels made.† Finding a counterstamped coin is a real treat.
Reference:
The Standard Catalogue of Encased Postage Stamps by Michael J. Hodder and Q. David Bowers.