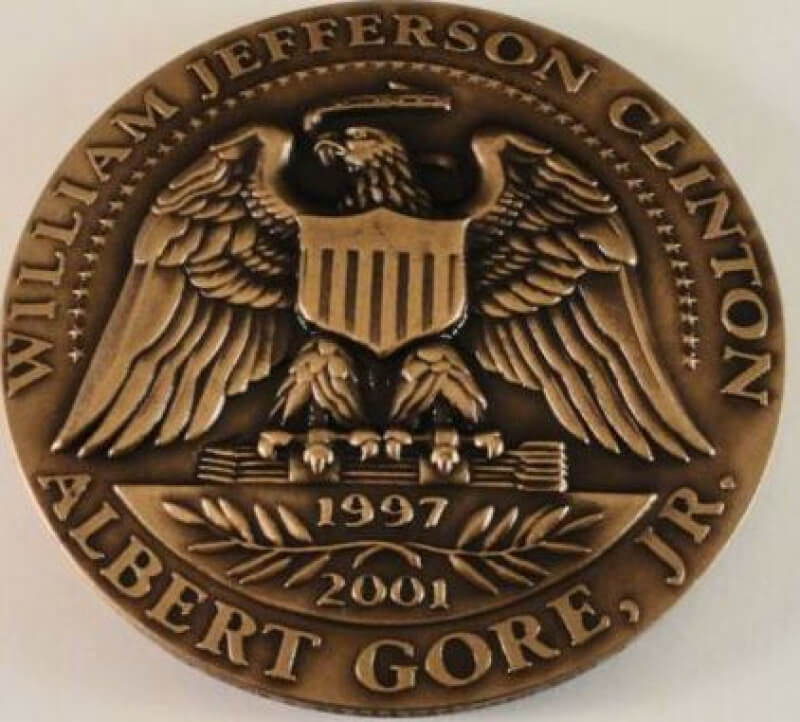 Coin Thoughts #99 by "SUN"
BILL CLINTON OFFICIAL INAUGURAL MEDAL

It has been since April, I blogged about official inaugural medals.  I started  with President Eisenhower and planned to go through President Obama by election time.  President Trump did  not have one issued. I do have  the medals, the photos are copied from the internet. 

1993
The obverse of the medal has Bill Clinton facing left, while the reverse depicts  "America the Beautiful" with a small Presidential Seal.

Designer: Jesse Wallace Corsault
Company: Hoffman & Hoffman
Mintage: 70mm bronze,  13,838

1997
Keeping  with tradition, the second medal includes the Vice-President, Al Gore.  Gore is in profile, while Clinton is 3/4 view facing right.  The reverse has a spread eagle to commemorate the passing our great Nation into the next century.

Designer: Don Everhart II
Company: Medallic Art Company
Mintage: 70mm bronze, 18,000