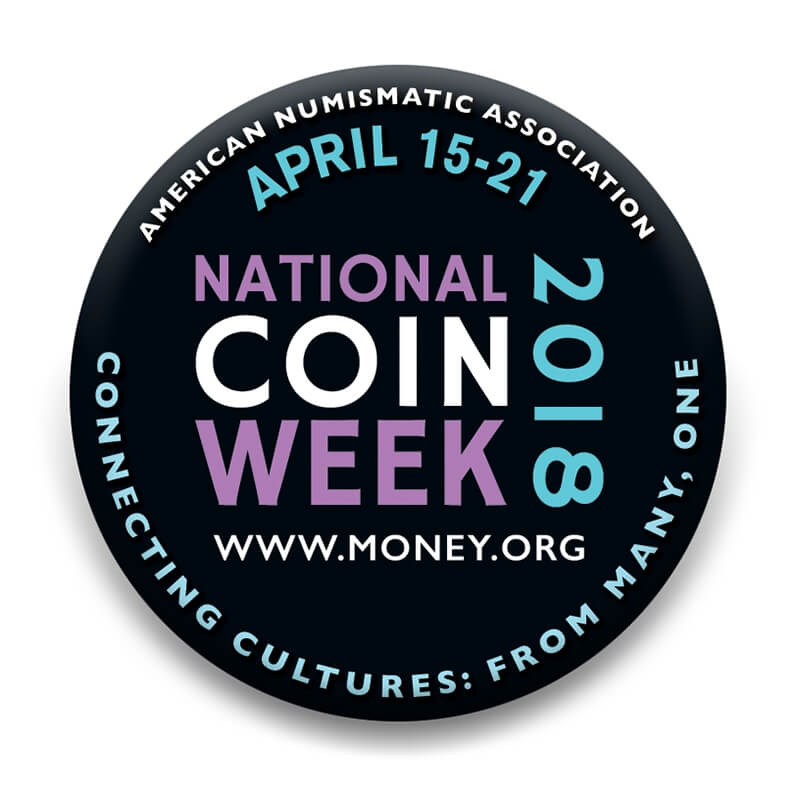 National Coin Week, April 15-21
Hello everyone,
National Coin Week is approaching! This year's theme is Connecting Cultures: From Many, One, celebrating money's role in promoting unity and togetherness.
ANA members are encouraged to share their talent and creativity by entering a writing contest.
Topics can be historical/research based, or personal experiences about people coming together through coin club meetings, conventions, Summer Seminar, etc. Essays should be 350 words max, with images encouraged. Winning and high-quality entries will be featured on the American Numismatic Association National Coin Week blog. Prizes include:
1st place:

U.S. Mint 2018 American Eagle one-tenth ounce gold proof coin


2nd place:

U.S. Mint 2018 World War I centennial proof silver dollar and 2018 silver proof set


3rd place:

U.S. Mint 2018 silver proof set
*Other prizes, including 2018 proof sets, will be awarded
Send your writing and images to
ncw@money.org
. Entries must be received by May 4.
For more information, visit www.NationalCoinWeek.org.