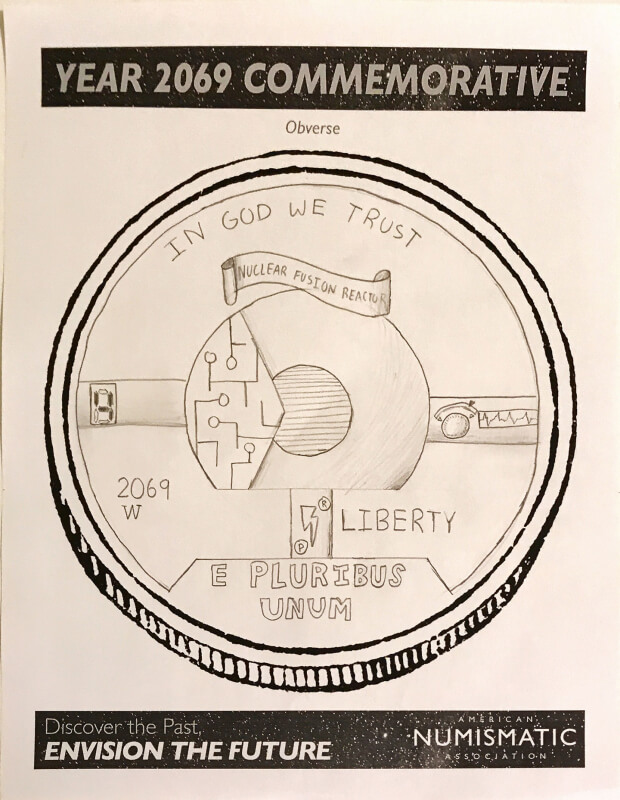 National Coin Week Design Contest, Grand Prize Winner
Congratulations to Young Numismatist Jeremy Sheng, who won the grand prize in the 2019 National Coin Week design contest. Here is his winning submission:
My coin depicts a nuclear fusion reactor. You might be thinking, doesn't nuclear energy already exist? Well, yes, but that's nuclear fission, the splitting of atoms. Fusion – combining atoms – produces four times as much energy as fission, and four million times as much energy as traditional fossil fuels. This reactor provides a sustained and constant flow of high energy on a scale that can change the way people live. Energy is the key to many things, from simple things such as powering a dishwasher, to more complex things like launching a rocket into orbit. Not only does this machine produce more energy, but it is cleaner than traditional fossil fuels and helps protect the environment from greenhouse gases and other pollutants.