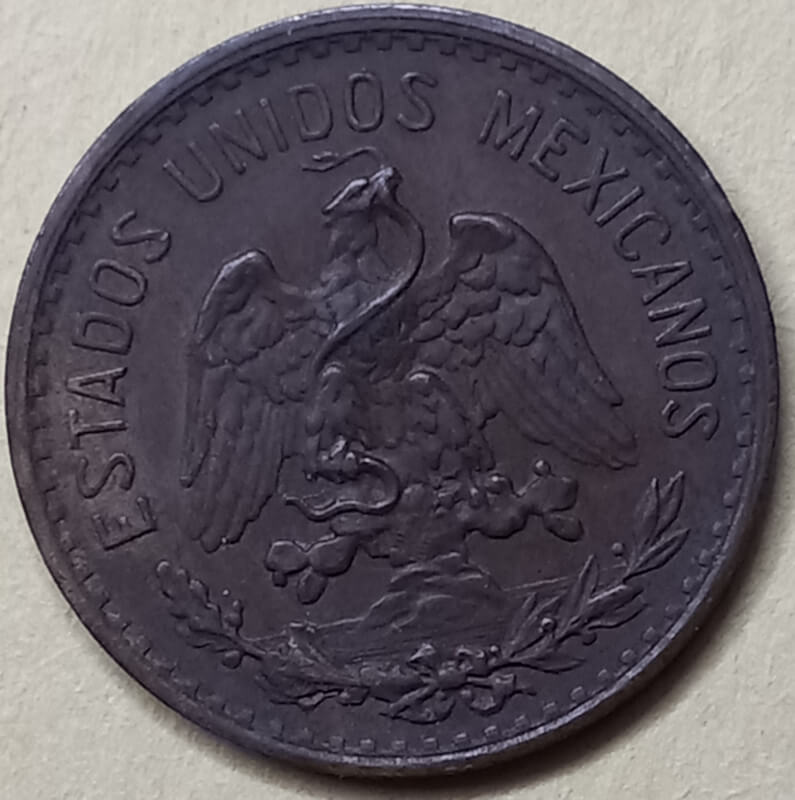 1927 Mexico 2 Centavos Coin
†
†This coin† belongs to a rather uneasy year between US and Mexico. The Mexican authorities were uptight about a sounded US invasion of all territories bellow Texas and California and the two governments faced yet another test amidst the Nicaraguan Crisis during the same year.†
Plutarco El√≠as Calles, a well seasoned general and politician from Sonora became the 47th President of Mexico in 1924, and his mandate lasted until 1928.†
This coin reflects an halfway attempt to recover classical symbols from the National Coat of Arms in a conservative yet sturdy design. Such characteristics are noticed on its obverse with that familiar eagle preying on a serpent atop a tree. One can almost tell there is somehow an European design "air" to it.†
A well preserved 2 centavos coin brings us details within its monogram denomination. Simple and ellegant. Do notice the terminations or finish for the "c" In centavos crossing the 2 as denomunation behind the number.†Enjoy, thanks for yor visit.
In my own words.
For further details about this item and others please visit my collections section.

AC Coin$
Freedom. "Never give up."
"In God we trust."