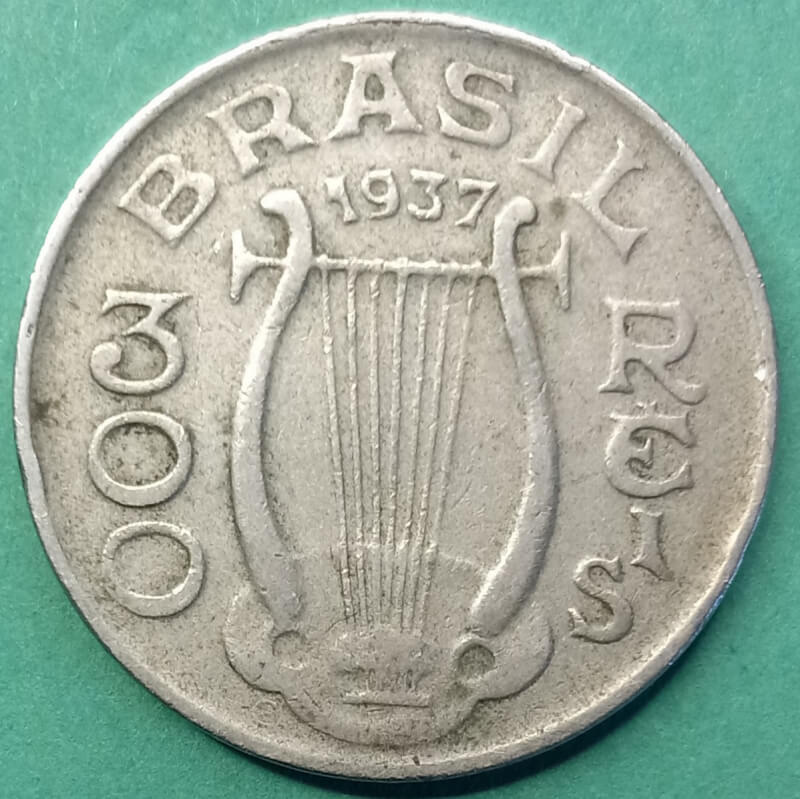 1937 Brazil 300 ReĆ­s Coin
Within the Brazilian well-to-do and nobility of the 19th century, opera, theatre and classical music happenings was an utmost venue and a required social standard routine. Opera composer Carlos Gomes is presented looking forward in this beautiful, sturdy and attractive coin's reverse 

Minted in 1937, the carving of an harp in this coin's obverse makes the onlooker think twice about such an Orisha symbol. However, the purpose of this minting was to glorify a musical subject.

Modern Brazilian society is also into the musical arts and this coin is sought by many South American collectors since its mintage was not that high.

In my own words.
For further details about this item and others please visit my collections section.

AC Coin$
Freedom. "Never give up."
"In God we trust."