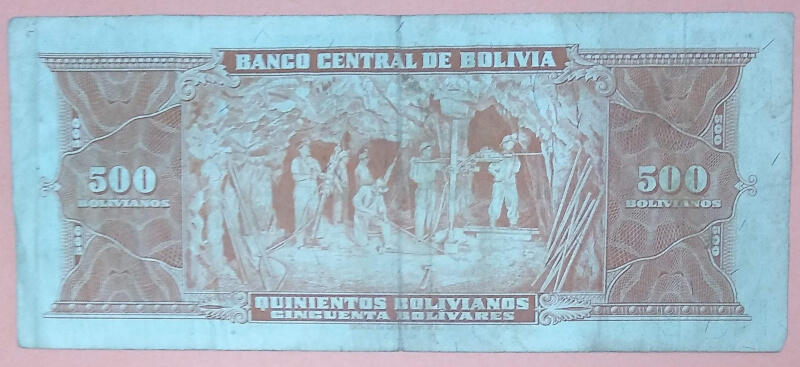 1945 Bolivia 500 Bolivianos Banknote
The Potosí silver mines, the attraction of the Spanish conquerors until the first years of the 1800's brings a language of Bolivia's history to a bittersweet stop. Mining activity was the support of the national economy and somehow it is revered by this 500 Bolivianos banknote's reverse.

The note is well preserved regardless of its circulation. The military and statesman it bears on the obverse is Colonel Germán Busch who had a shortlived presidency from 1937 to 1939. Not many Bolivianos bills of this denomination ran around for a long period of time, so having an item like the one I show here is a plus to my collection.

In my own words.
For further details about this item and others please visit my collections section.

AC Coin$
Freedom. "Never give up."
"In God we trust."