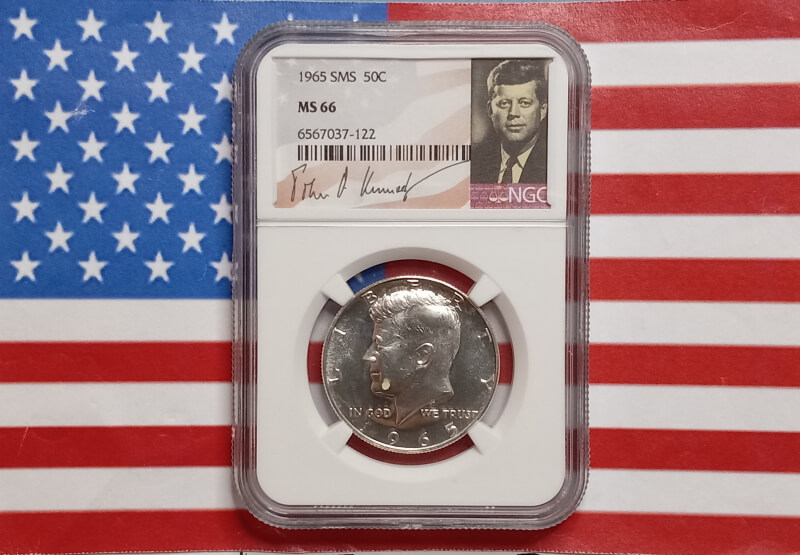 AC's Secrets #36
1965 Kennedy Half Dollar, SMS

NGC Graded MS66

Almost after President Kennedy's tragic death, the United States Bureau of Engraving and Printing received expedite orders to issue the reknown Kennedy Half Dollar.á From 1965 to 1970 the beautiful coin was struck in 40 % silver composition.á

The item shown here is one of the almost two and a half million minted of this Special Mint Set quality and attention to details.

A most relevant man and President of our Nation, John Fitzgerald Kennedy turned the United States of America into a more modern society thus preparingáit for future challenges in all possible aspects. Enjoy this great coin and, thanks for your visits and comments.

In my own words.
For further details about this item and others please visit my collections section.

AC Coin$
Freedom. "Never give up."
"In God we trust."