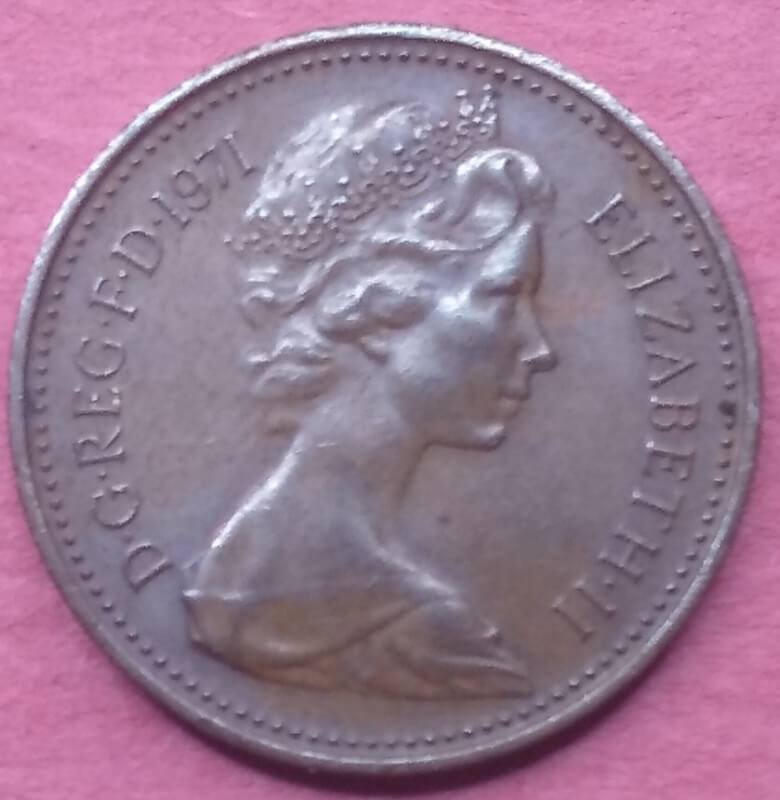 Having the Queen's second portrait as a new issue to establish the decimalization of the British sterling pound was an effort carried out from the Finance Ministry as early as 1969 in UK.á

Minted in bronze and with the Westminster Palace badge half shield or Coat of Arms it became an easily circulated piece when originally distributed.

This is the lo lowest valued British coin in terms of sterling pounds. Prior to 1971 and the decimalization of British currency,á the pound, shillings and pens├ę were in common circulation.

In my own words.
For further details about this item and others please visit my collections section.

AC Coin$
Freedom. "Never give up."
"In God we trust."