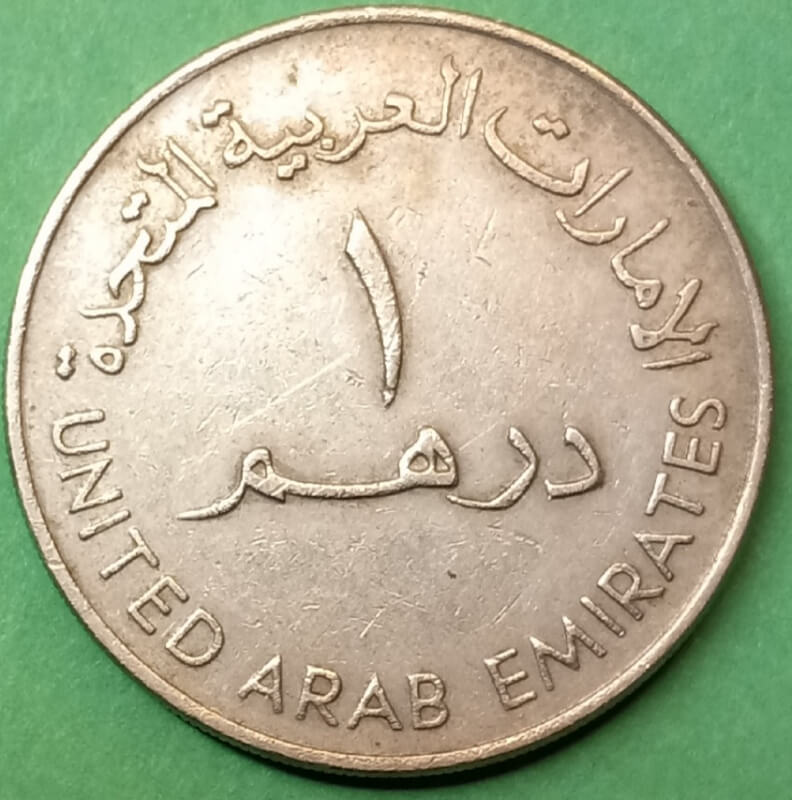 1973 United Arab Emirates 1 Dirham Coin
The currency of the United Arab Emirates is known as the "Dirham" since 1973 when it replaced the Dubai and Qatar "Riyal."

The Dirham's monetary code is AED and is valued as 1 dirham = 100 fils. This beautiful type of coin was issued under President Zayed Al Nahyan, Sultan of the Emirates.
This nicely minted large coin shows the denomination value and National inscripciones in Arabic and English on its obverse and, the beautiful and traditional depiction of the "dallah" or Arabic teapot/coffee pot on its reverse plus the year of issue at the bottom border.

The coin was introduced the same year the Arab Emirates and its National Bank switched from riyals to its official currency, the dirham.

In my own words.
For further details about this item and others please visit my collections section.

AC Coin$
Freedom. "Never give up."
"In God we trust."