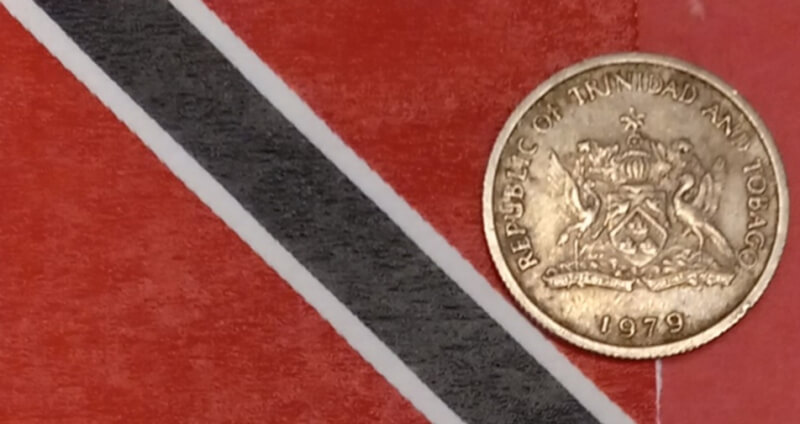 1979 Trinidad and Tobago 10 Cents Coin
Since 1962, the beautiful two-islands sisters of Trinidad and Tobago became an official Republic. The islands have an intense rich historical development being discovered in 1498 by Christopher Columbus, this becoming a dominion or colony of Spain until 1797. Settled by French from the surrouding Caribbean islands and British sdministration until its full independence.

A nice attractive coin, bearing the Coat of Arms and a rather know flower in the Caribbean, know as the fire hibiscus. Beautifully minted it is very important to have as a collector.

The currency of Trinidad and Tobago is the Trinidad/Tobago Dollar. Its international symbol is The TT$ and it runs an equivalency of .15 to a USD.

In my own words.
For further details about this item and others please visit my collections section.

AC Coin$
Freedom. "Never give up."
"In God we trust."