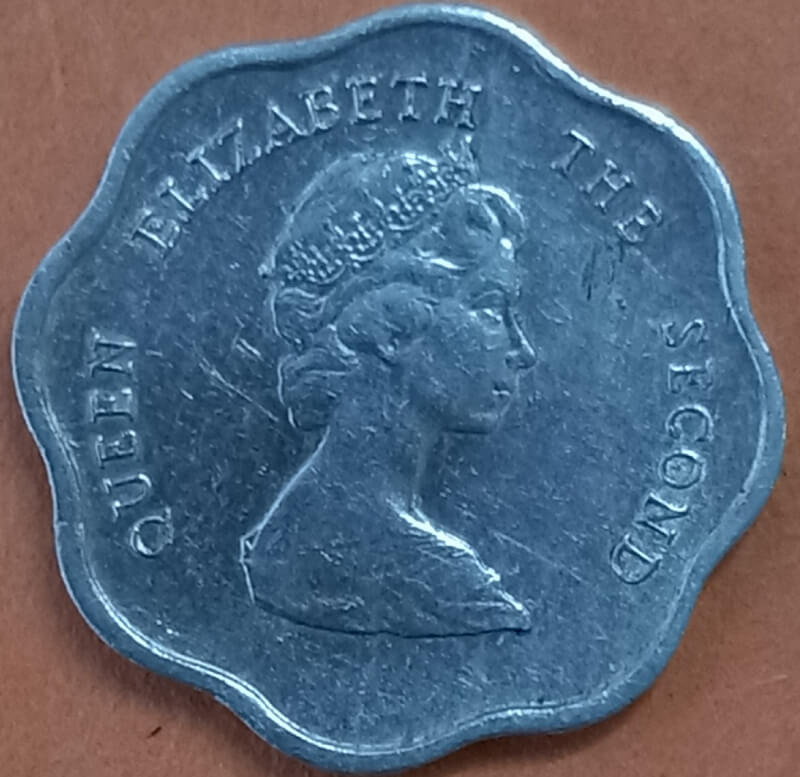 1989 East Caribbean Islands 1 cent coin
East Caribbean Islandsá Treaty 1981(OECS)
Interesting coin, very light in weight due to its aluminum content. This one cent piece was launched in 1989. It brings the portrait of Queen Elizabeth II facing right, known as second portrait, considering the fact she had been regent for 37 years at the time the coin was minted.á
The treaty or union of Caribbean islands was formed by eleven island-states which historically were British and French colonies. The treaty was established in June 1981 and revised in January 2011.
The common currency is known as the East Caribbean Dollar its financial worldwide code is XCD andááis the official currency used and circulated by eight Caribbean island countries: Anguilla, Antigua and Barbuda, Dominica, Grenada, Montserrat, Saint Kitts and Nevis, Saint Lucia, and Saint Vincent and the Grenadines.
Enjoy this nicely minted cent in "scalloped" style as part of my extended international currency collection.
In my own words.
For further details about this item and others please visit my collections section.

AC Coin$
Freedom. "Never give up."
"In God we trust."