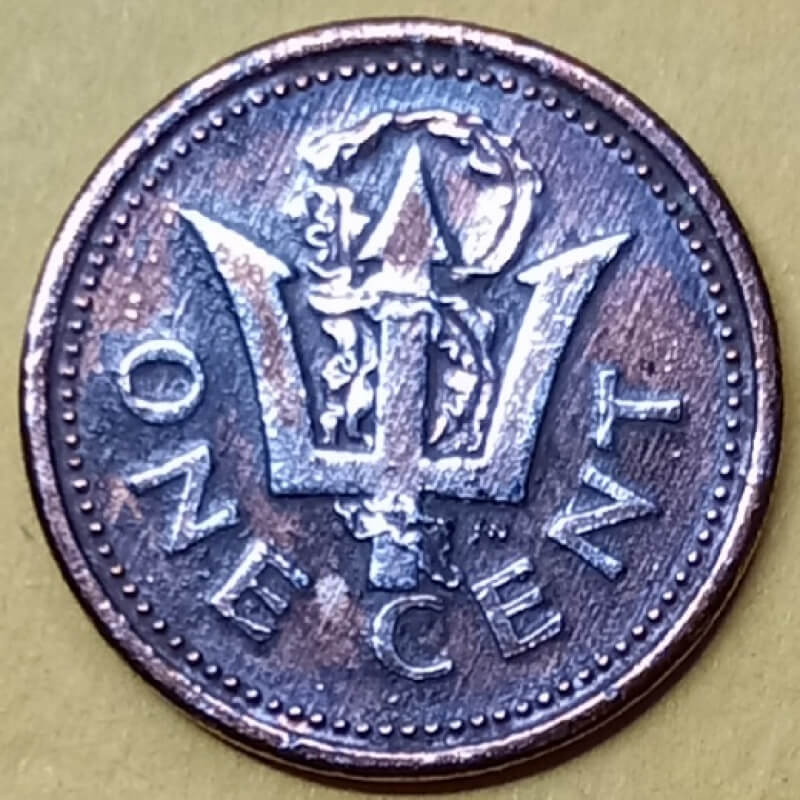 Turn of the century Barbadian cent minted in shiny armor. It depicts the famous Neptune Trident as an island honoring the blessings from the sea it is surrounded by. But this image also evokes the island-nation purpose for its citizens: a government from the people, by the people and for the people contained in its constitutional act.

The Barbados cent is no longer produced because of its high cost when evaluated against its worth in the markets. It was left for other higher denomination coinage.

The island strives to sustain itself from the revenues of tourism which is always high and seafaring exports and imports. The Coin also bears the beautiful Barbadian Coat of Arms. Enjoy, thanks for your comments.

In my own words.
For further details about this item and others please visit my collections section.

AC Coin$
Freedom. "Never give up."
"In God we trust."