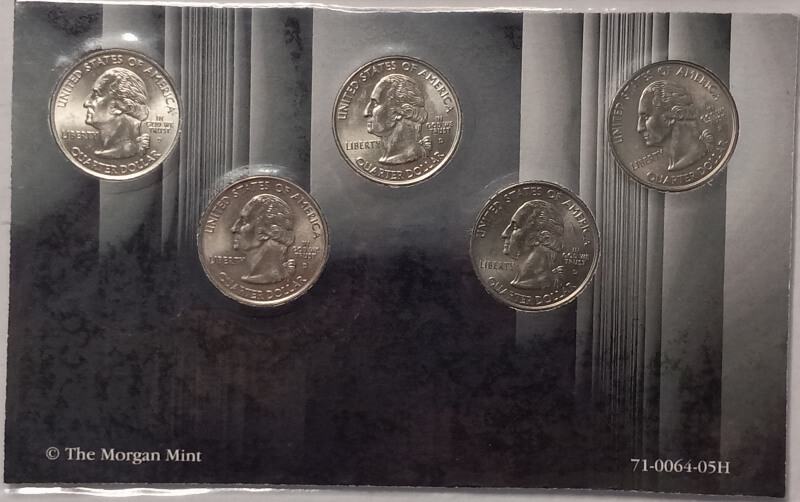 2005 State Quarters Hologram Set (Sold by The Morgan Mint) AC's secrets # 2
I decided to place this nice item under "Numismatic Artistry" attribute because of its enhancement and exposure of its main images to an innovative and creative aesthetic process.
This beautiful Quarters Set was issued and sold by The Morgan Mint,† an authorized coin dealer registered with NGC.
Oregon, California, Kansas, Minnesota and West Virginia were honored creatively in this set with a holographic toning obverse imaging technique.††
The set was produced with this unique features by The Morgan Mint, a private enterprise with known headquarters in Hicksville , New York and.a large site in Boca Rat√≥n,† Florida.† What still has to be further researched is the quite precise reverse for each of the five quarters in the set, which got the "D" as if struck by the US Denver Minthouse. Attempts to reach this unique "Morgan Mint" enterprise have proven unsuccessful. I am awaiting for more†information pertaining the peculiar similarities to US Mint products, will keep you advised on this at a later date.
However, being such an attractive coin set I have decided to post it as part of my expanding US currency collection.†
In my own words.
For further details about this item and others please visit my collections section.

AC Coin$
Freedom. "Never give up."
"In God we trust."