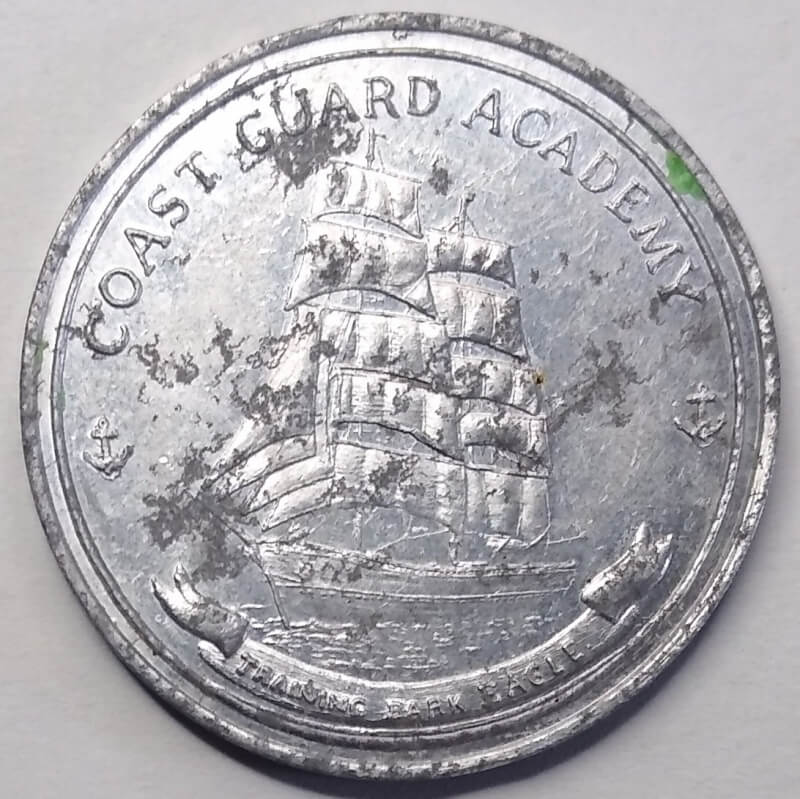 Circa 1976-1980 US Coast Guard Barque Eagle Token
USCG Token: Barque Eagle,á
US Coast Guard,á
38mm Aluminum

This token was usually given or sold when the USCGC Barque Eagle came import to all its operational destinations as part of a community endorsement relations venue. It was and it is still sold at many of the US Coast Guard Exchange Stores and bases.
á
One of my relatives got it from his father around 1979-1980 as a gift. It bears the passage of time over its surfaces but it can still be read clearly and I consider it a valuable gift from a good soul and source. Even though I have written about a US Coast Guard Cutter token, I have included my relative's Navy cap E-5 metal badge pic thankful for his gift.
In my own words.
For further details about this item and others please visit my collections section.

AC Coin$
Freedom. "Never give up."
"In God we trust."