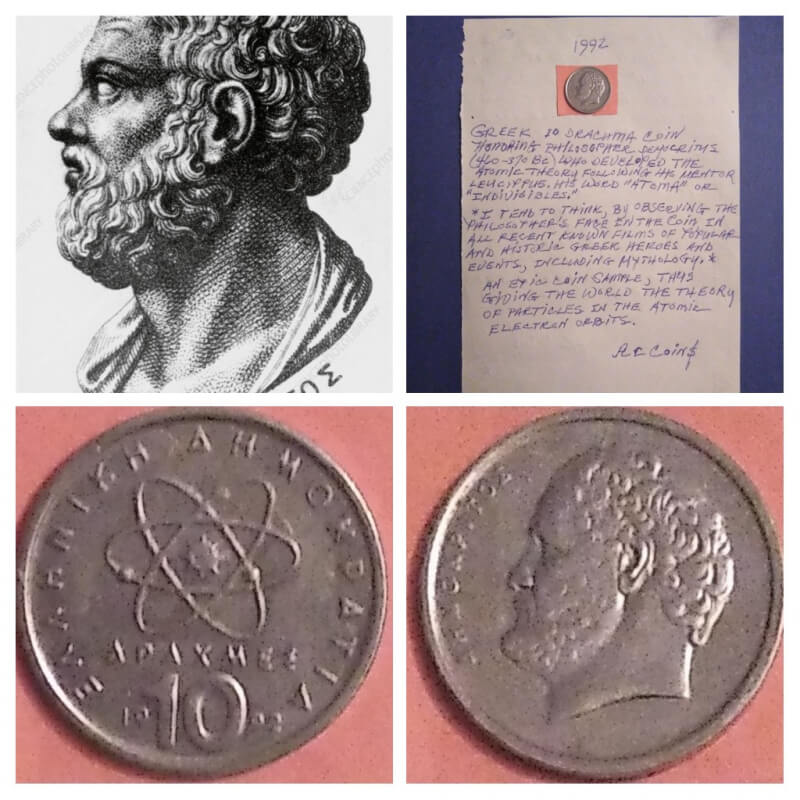 Greek Drachma and the origins of atomic theory
Democritus believed that atoms were uniform, solid, hard, incompressible, and indestructible and that they moved in infinite numbers through empty space until stopped. Differences in atomic shape and size determined the various properties of matter.

Greece's Mint main house inmortalized the philosopher presence issuing this coin marvel. The sample included in the images belongs to 1992 and circulated in Athens and the Greek territories.

The formal aspects of modern Philosophy and in this case the study of atomic and electron orbits were signaled into Occidental thought by Democritus and his teacher. The Drachma coin I have chosen for this blog post is one of my favorite international coins within my collection.


One of the most attractive themes in coins is the art and its various valuable examples in my collection.

AC coin$