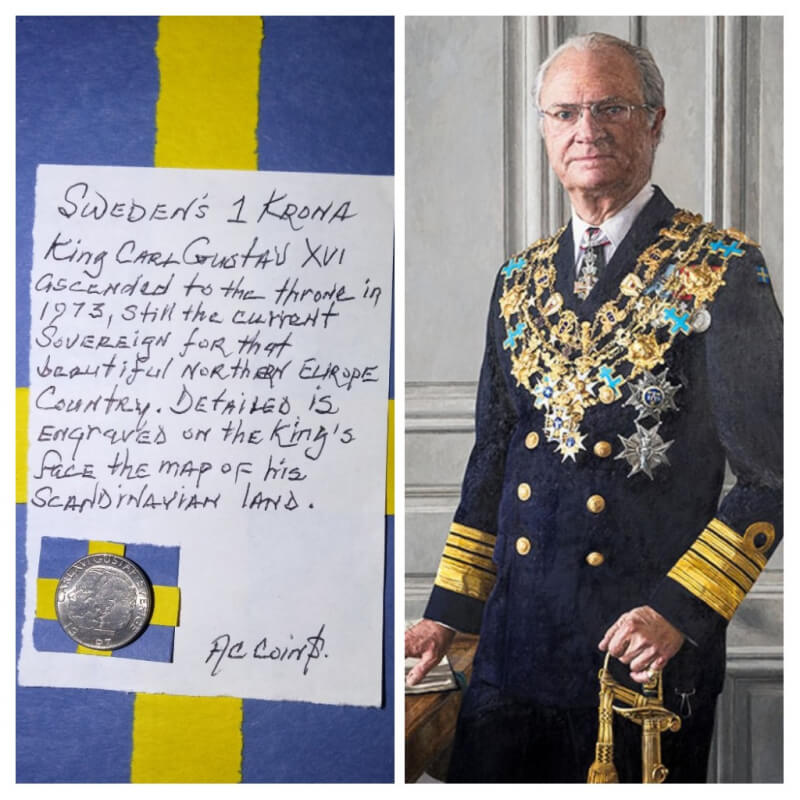 King Carl Gustav XVI of Sweden 1973 krone
The official name of Sweden's main currency is the KRONA, meaningá crown. I hereby show my 1 krona coin. The beautiful land of the Nobel prize is part of the Scandinavian circle.
Over 24,000,000 were minted in this specific year of 1997 near the capital.

Stockholm, the capital of Sweden, encompasses 14 islands and more than 50 bridges on an extensive Baltic Sea archipelago. The cobblestone streets and ochre-colored buildings of Gamla Stan (the old town) are home to the 13th-century Storkyrkan Cathedral, the Kungliga Slottet Royal Palace and the Nobel Museum, which focuses on the Nobel Prize. Ferries and sightseeing boats shuttle passengers between the islands.á

***Note taken from Google.com***


From the bottom of my heart, Please do me a favor,,,, If you are here, push the follow me button by my username. Thanks,
AC Coin$