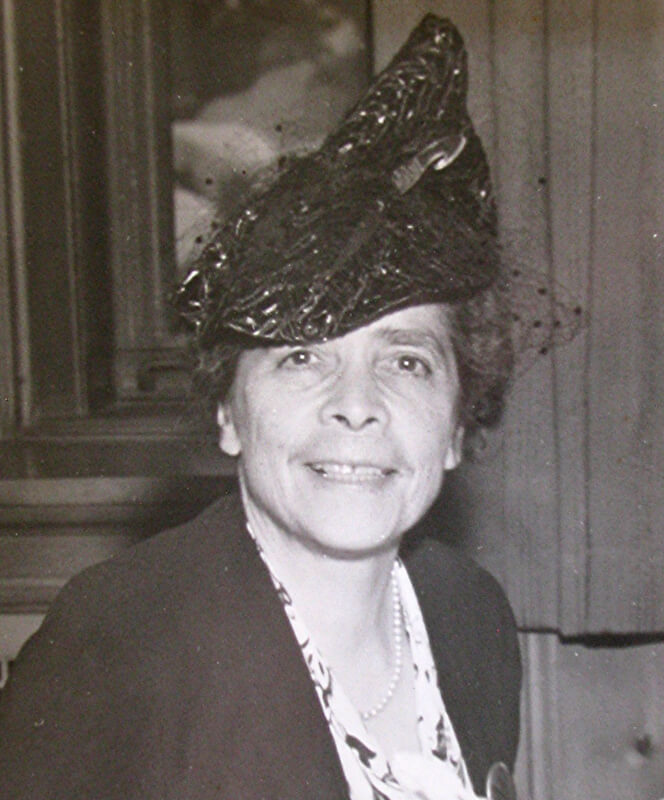 Virginia Gildersleeve and the United Nations Conference on International Organization
April 25, 2020 marks the 75th anniversary of the United Nations Conference on International Organization, a convention of delegates from 50 Allied Nations that took place from April 25, 1945 to June 26, 1945 in San Francisco, CA and resulted in the creation of the United Nations Charter. For nearly 14 straight weeks, 850 delegates surmounted crisis after crisis to create an international organization to be known as the United Nations.
The seven-member United States delegation to the conference was appointed by President Franklin D. Roosevelt and included the Secretary of State, two Senators, two Congressmen, a Governor and just one woman - Virginia Gildersleeve, Dean of Barnard College,
 Virginia Gildersleeve was known to President Roosevelt as she had supported the League of Nations after World War I, supported United States early intervention in World War II, helped bring a Women's naval reserve (WAVES) into being during the war, encouraged faculty and students at her college to engage in politics, and had campaigned for him.
She was conspicuous for her elaborate hats and is best remembered for persuading the conference delegates to adopt as an aim for the United Nations: "universal respect for human rights and fundamental freedoms for all without distinction as to race, sex, language, or religion." and requiring the appointment of the Commission on Human Rights, which under the direction of Eleanor Roosevelt, wrote the Universal Declaration of Human Rights three years later.